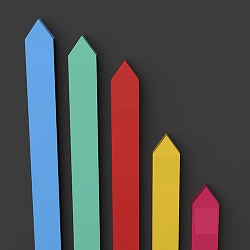 The Conference Board Global Economic Outlook

31 October, 2013 | (01 hr)
Sign In to access this Webcast
Ahead of the annual release of our projections on global growth, members get an early peek into these crucial estimates describing the dynamics of the business environment around the globe in 2014 and beyond.
This webcast is part of a new series of unique webcasts featuring exclusive insights from research in progress, across each of our three practice areas. To see the full roster of KnowlEdge Series programs, please see www.conferenceboard.org/webcasts
Audience: Those who are interested in the current economic environment globally, strategy executives, economists, and business professionals.
Speakers
Bart van Ark
Senior Advisor
The Conference Board

Bart van Ark is a Senior Advisor of the Economy, Strategy and Finance (ESF) Center at The Conference Board. From 2008 until September 2020 he was Chief Economist and Head ...Full Bio

Willem Overmeer
Senior Advisor
The Conference Board

Willem Overmeer is a senior advisor at The Conference Board and the program on Scenario Building & Analysis. He works closely with individual members of The Conference Board to identify critical trends in the corporate environment and translate these trends into scenarios that help shape entr...Full Bio

Abdul Erumban
Senior Research Fellow
The Conference Board
Assistant Professor, Economics
University of Groningen

Abdul Erumban is an assistant professor at the University of Groningen, The Netherlands and a senior research fellow at The Conference Board. His research centers on the fields of productivity, technological change, structural change, digital transformation, and its impact, globalization, global ...Full Bio