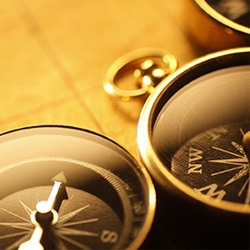 Proxy Voting Analytics

26 September, 2013 | (01 hr)
Sign In to access this Webcast
Join us in an exploration of implications and results from proxy voting data of business corporations registered with the U.S. Securities and Exchange Commission (SEC) that held their annual general shareholder meetings (AGMs) between January and June 2013, and, at the time of their AGM, were in the Russell 3000 index.
The study is the result of a collaboration between The Conference Board and FactSet Research Systems Inc. (FactSet). Aggregate data on shareholder proposals, management proposals, and proxy contests is examined and segmented based on business industry and company size. For the purpose of the industry analysis, the report aggregates companies within industry groups using the applicable Standard Industrial Classification (SIC) codes.
We will explore the 5 parts of the report:
Part I: Shareholder Meetings offers an overview of the meeting season by index and industry groups.
Part II: Shareholder Proposals focuses on voted proposals introduced by shareholders and related to executive compensation, corporate governance, social and environmental policy, and a fourth, all-inclusive "other" category comprising resolutions on director nomination, mergers and acquisitions transactions, asset divestitures, or other value maximization proposals.
Part III: Management Proposals analyzes company-formulated resolutions submitted to the vote of shareholders when applicable state corporate laws or the company's articles of incorporation or bylaws require shareholder approval on a certain business action. Specific attention is paid to the results of say-on-pay votes (now generally mandated by federal regulation).
Part IV: Proxy Contests provides insight on proxy solicitations and contested director elections, including information on dissidents, dissenting reasons, and outcomes.
Part V: Issues in Focus provides a more in-depth review of critical shareholder proposal topics faced by companies during the 2013 proxy season, including information on the most frequent sponsors and those cases where the proposal received the highest and lowest support level.
Audience: Directors, Corporate Secretaries and Heads of Investor Relations, as well as senior functional and operational executives and their staffs who work with the board on communicating to investors and shareholders
Speakers
Damien J. Park, MBA
Managing Partner
Hedge Fund Solutions

Damien Park is the Managing Partner of Hedge Fund Solutions (HFS) – a consulting and activist investment research firm he founded in 2003. He is considered a leading expert in the area of shareholder activism and corporate governance and is a senior advisor to several investment funds. He i...Full Bio

Thomas Singer
Principal Researcher
The Conference Board

Thomas Singer is a principal researcher in the ESG Center at The Conference Board. His research focuses on corporate social responsibility and sustainability issues. Singer is the author of numerous publications, including Total Impact Valuation: Overview of Current Pra...Full Bio

David A. Katz
Partner
Wachtell, Lipton, Rosen & Katz

David A. Katz is a partner at Wachtell, Lipton, Rosen & Katz in New York City, an adjunct professor at New York University School of Law, and co-chair of the Board of Advisors of the NYU Law Institute for Corporate Governance and Finance.

Previously, he was an adjunct professor at Van...Full Bio

Melissa Aguilar (Moderator)
Former Researcher, Corporate Leadership
The Conference Board

Melissa Aguilar was a researcher in the corporate leadership department at The Conference Board in New York. Her research focuses on corporate governance and risk issues, including succession planning, enterprise risk management, and shareholder activism. Aguilar serves as executive editor of Full Bio