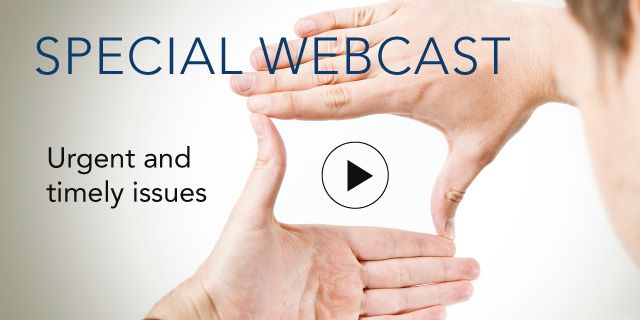 Workforce Strategy for Canada's National Trade Sector

19 September, 2013 | (01 hr)
Sign In to access this Webcast
While strategic workforce planning (SWP) is most often undertaken at the organization level, we are beginning to see examples of national efforts to ensure that a country will have the right talent, with the right skills, at the right time, place, and price to meet employers' future needs. Canada's Forum for International Trade (FITT) is one such example. Learn how FITT engages multiple stakeholders and uses innovative practices to identify the skills Canada will need to maintain its strength in global markets.
Join Dr. Mary Young, Principal Researcher, Human Capital at The Conference Board as she welcomes Caroline Thompkins, President of the Forum for International Trade Training and Dr. Rick Guzzo, Co-Leader of Mercer's Workforce Sciences Institute, and hear about the challenges that employers face when using national labor market data in strategic workforce planning.
Audience: Human Capital professionals charged with strategic workforce planning, talent management, leadership development, workforce readiness, diversity & inclusion, strategic human resources, employee engagement, or human capital analytics would benefit from this webcast.
Speakers
Rick Guzzo, Ph.D.
Co-Leader, Mercer's Workforce Sciences Institute
Mercer

Rick Guzzo, Ph.D. co-leads Mercer's Workforce Sciences Institute, a research and innovation center, and works with clients on a wide range of strategic human capital issues.

Rick has published dozens of professional papers and four books, including Play to Your...Full Bio

Caroline Thompkins
President
Forum for International Trade Training (Canada)

Caroline Tompkinsis the President of the Forum for International Trade Training (FITT), a not-for-profit organization dedicated to building the proficiency of businesses, professionals, and students, to access global markets, reduce and manage risks of international trade, and enable...Full Bio

Mary B. Young, D.B.A. (Moderator)
Principal Researcher, Human Capital
The Conference Board

Dr. Mary Young leads The Conference Board's program of research on digital transformation's human capital impacts, big data and human capital analytics, and strategic workforce planning.

Mary is the author of more than 25 research publications from The Conference Boardin...Full Bio