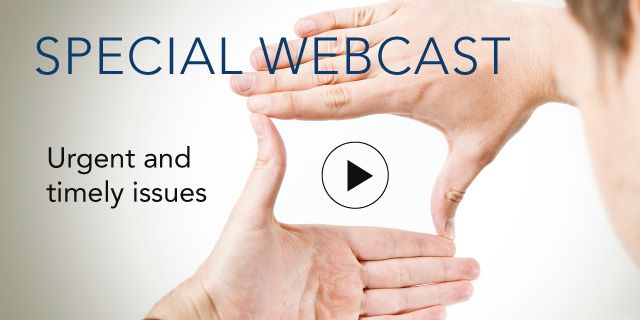 Book Discussion: Make Talent Your Business

15 August, 2013 | (01 hr)
Sign In to access this Webcast
Growing talent is a top priority for most companies, yet identifying sure-fire solutions is daunting. No wonder "growing talent internally" was the number one strategy cited by CEOs in The Conference Board CEO Challenge® 2013 survey, to address their top challenge: human capital. Many leaders are frustrated that their company's talent growth has not kept pace with the needs of the business, despite considerable investments. Is there an overlooked and practical solution? Yes.

Join us for our August Book Discussion webcast as we welcome Wendy Axelrod, Ph.D. and Jeannie Coyle, Managing Partners of Talent Savvy Manager, LLC, who will discuss their book, Make Talent Your Business: How Exceptional Managers Develop People While Getting Results. Expect to learn why and how your managers are the ultimate resource for internal talent growth, using the work itself as the source of development. Wendy and Jeannie went in search of managers who were exceptional at developing their workforce (from companies such as Corning, Intel, Merck, Kraft, Siemens, Marriott, Microsoft, and Wells Fargo). Their book, Make Talent Your Business, offers the five practices that these managers have used, and that are currently being adapted by many other companies, to spur talent growth.

Brian Powers, Ph.D., senior fellow, human capital at The Conference Board will moderate this discussion, important to any business manager who is looking for methods to improve performance, increase engagement, and develop significant new capabilities in their employees.
Audience: Human Capital professionals charged with talent management, employee engagement, leadership development, strategic human resources, strategic workforce planning, workforce readiness, diversity & inclusion, or human capital analytics would benefit from this webcast.
Speakers
Wendy Axelrod, Ph.D.
Managing Partner
Talent Savvy Manager, LLC

Wendy Axelrod, Ph.D. is a recognized expert in manager-driven people development, and Managing Partner of Talent Savvy Manager, LLC. Both as a corporate executive and external consultant, she has helped organizations drive substantial development of people IN the job, resulting in greater perform...Full Bio

Jeannie Coyle
Managing Partner
Talent Savvy Manager, LLC

Jeannie Coyle is known for inspiring and helping managers to develop people from experience while getting results—a powerful formula that brings together development and performance to fuel company growth. She is Managing Partner of Talent Savvy Manager, LLC and co-author of Make Talent...Full Bio

Brian Powers (Moderator)
Senior Fellow, Human Capital
The Conference Board

Brian Powers is a Senior Fellow in Human Capital at The Conference Board. He brings over three decades of experience at leading the Learning, Talent Management and OD functions at companies at various stages of growth – from startups to F100.

Brian's practice is devoted to wor...Full Bio