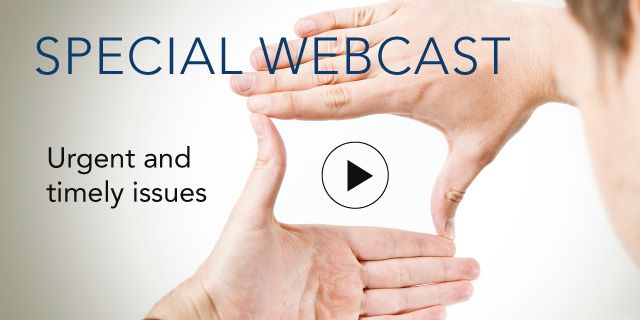 Book Discussion: Becoming an Agile Leader

23 July, 2013 | (01 hr)
Sign In to access this Webcast
Particularly during turbulent times, effective leaders need to possess strong learning agility in order to be successful. Agile leaders are able to draw insightful lessons from new and even challenging experiences that can serve them in future undertakings.
Join us for our July Book Discussion web cast, featuring J. Evelyn Orr, Intellectual Property Development Consultant at Korn/Ferry International, as she discusses her book, Becoming an Agile Leader: Learning From Your Experiences. In this web cast, Evelyn will explore two key pillars of exceptional leadership: undergoing the right experiences to help you grow as a leader, and harnessing the power of those experiences to enhance Learning Agility.
Frank Anderson, Senior Fellow, Human Capital at The Conference Board, will moderate this web cast, which will be relevant for:
Any individual looking to grow in order to meet career goals;
Any business leader seeking Learning Agility development tools for their own organization; or
Coaches and mentors who are helping others develop their leadership skills.

Audience: Human Capital professionals charged with talent management, leadership development, strategic human resources, strategic workforce planning, workforce readiness, diversity & inclusion, employee engagement or human capital analytics would benefit from this webcast.
Speakers
J. Evelyn Orr
Vice President and Chief Operating Officer
Korn Ferry Institute

Evelyn Orr specializes in translating research on leadership and organizations into practical resources for leaders. She has authored several articles and books published by the Korn Ferry Institute.

With more than fifteen years of experience in talent management includ...Full Bio

Frank Anderson (Moderator)
Senior Fellow, Human Capital
The Conference Board

Frank Anderson is a Senior Fellow, Human Capital at The Conference Board. In this role, Frank supports the Human Capital Practice which includes The Conference Board Human Capital Exchange™, research, conferences, webcasts and programs in a broad spectrum of human ...Full Bio