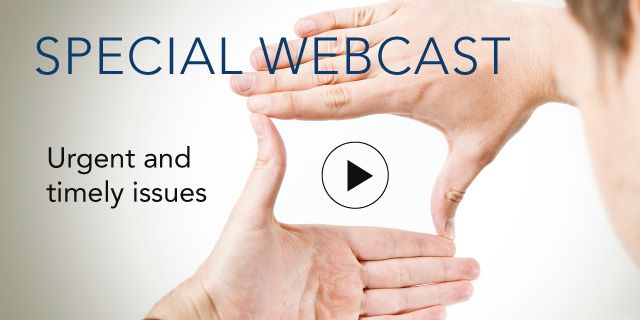 Neuro-Linguistic Programming for Beginners: what are the myths around NLP?

09 July, 2013 | (01 hr)
Sign In to access this Webcast
People say Neuro-Linguistic Programming is something you love or you hate: why? What are the myths around NLP? What is NLP? Is it still valuable nowadays? How and in which context can we apply the NLP principles and techniques?

Join us for this webcast as our guest, Alessandra Zocca, Secretary-General of Professional Women International in Brussels, shares her insights on how NLP can:
Improve communication with your customers and your team by:
- Learning about how you communicate and how your counterpart communicates
- Paying attention in using language with greater precision in different situations including negotiation
Improve people management by understanding what motivates your team members
Gain a clear and honest picture of what NLP can bring when it comes to assess employees' training needs and personal development
Alessandra will go through the basics and principles of NLP and will also give a flavour of the NLP approach and the key techniques. Giving you the opportunity to evaluate whether to engage in your own NLP journey.
Speakers
Alessandra Zocca
Secretary-General
PWI Brussels

Alessandra Zocca joined PWI Brussels in 2010 and in May 2011 was appointed as Secretary General.
She is also the Founder and Director of the PWI Magazine.

Alessandra is a change management expert with an international career background. She has held different manageri...Full Bio

Velizar Velkov (Moderator)
Manager, Business Development, Executive Programmes
The Conference Board

Velizar is managing the membership for Councils and Academies at The Conference Board. He is a creative thinker with solid sales and marketing professional background and education. Velizar is interested in commercial innovation, sustainable business development and corporate entrepreneurship. He...Full Bio