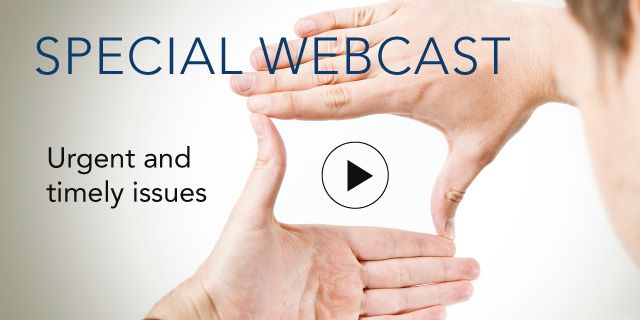 Employee Volunteers Work to Stop Human Trafficking

11 July, 2013 | (01 hr)
Sign In to access this Webcast
Nancy Rivard began Airline Ambassadors in 1996 to enable airline employees to leverage their airline connections to help vulnerable children. Each month airline industry volunteers escort children to a location that will provide life-saving medical care. In 2009 in the process of doing this work, Nancy and her colleagues came face-to-face with human trafficking. Once aware, the team began to correctly identify trafficking taking place on flights.
Thereafter Nancy and her colleagues began to advocate to the airlines to train their staff members to spot human trafficking situations. Nancy and other volunteers are working with US Homeland Security to develop a training program and they are continuing to push for an industry-wide awareness campaign for the travel industry.
In this webcast, Nancy Rivard shares how she identified an opportunity to impact the global issue of human trafficking and what she did to implement an employee volunteerism program, Airline Ambassadors.
Audience: Those interested in: corporate social responsibility (CSR), employee volunteerism, philanthropy
Speakers
Nancy Rivard
President
Airline Ambassadors International

Nancy Rivard founded Airline Ambassadors International (AAI) to provide for orphans and vulnerable children and to provide relief to under-privileged communities around the world. AAI is the only non-profit leveraging connections with the airline industry to facilitate humanitarian efforts, and r...Full Bio

Lorrie G. Foster (Moderator)
Vice President, Foundation Relations
The Conference Board

Lorrie Foster is vice president of foundation relations for The Conference Board. In this role, she is responsible for securing new sources of project funding for the organization. She also leads The Conference Board Initiative on Corporate Philanthropy, which covers the development of a service ...Full Bio