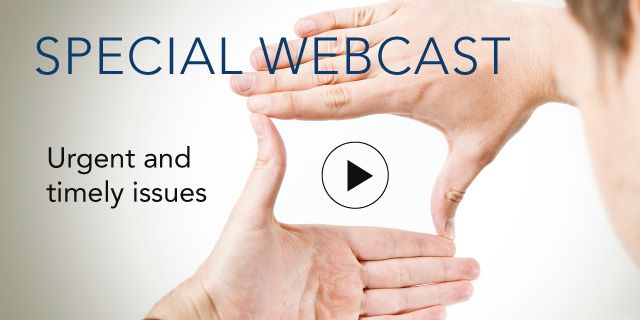 Getting Impact from Internal Social Collaboration
Internal Social Collaboration De-Mystified
27 June, 2013 | (01 hr)
Sign In to access this Webcast
This webcast will share recent research findings and thought leadership on internal social collaboration, an enabler of organizational performance that almost every company is struggling to master. Studies have shown that 70 percent of companies have adopted social media tools, but only 5 percent have integrated them with their core business process.

We will review the findings based on the results of a recent Research Working Group on "Generating Value through Internal Social Collaboration." Eight Conference Board member companies convened for six months to explore how organizations can drive tangible business results through the use of internal social networks such as Yammer, Salesforce, and SharePoint. The group included top-level participants from American Express, Deloitte, FedEx, Best Buy, MasterCard, Amgen, PwC, and MetLife.

Please join us along with three members of the research group from PwC and FedEx as we describe and share what good internal social collaboration looks like, business benefits and measurement, emerging strategies and practices, and social collaboration as a "Trojan horse" for culture change.
Audience: IT, HR, Social Media, Communications, Change Management, Knowledge Management
Speakers
Robert Caldera
Senior Communications Manager
PwC

Rob Caldera is a Senior Communications Manager at PwC where he leads communications for the global social networking and collaboration programme, and the US firm's Knowledge Services organization.
Over the past year, he has been responsible for driving the communications strategy for ...Full Bio

Jane Kotecha
Global Knowledge Services
PwC

Jane Kotecha is a global knowledge manager at PwC and the Advocate programme leader for Spark, PwC's social networking & collaboration platform.

Since the launch, she has recruited 1,780 Advocates from Australia to Uruguay (and 84 other territories in between), to help spread th...Full Bio

Darron Williams
Senior Communication Specialist
FedEx

Kent Greenes (Moderator)
Senior Fellow, Human Capital and Program Director, Change & Transformation Council and Knowledge & Collaboration Council
The Conference Board

Kent A. Greenes is a Senior Fellow in Human Capital and Program Director at The Conference Board. He has worked internationally in a variety of executive, operations, technology and business renewal roles in the energy, engineering and consulting industries. He is recognized internationally as a ...Full Bio