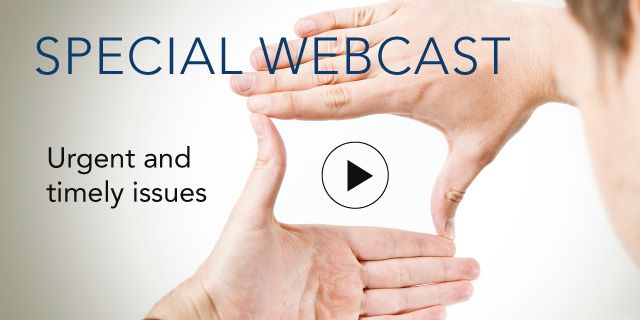 D&I Analytics: Demonstrating Success, Overcoming Challenges

13 June, 2013 | (01 hr)
Sign In to access this Webcast
Companies and leaders continue to do more with less. D&I leaders, as well as other leaders in the human capital space, are placing greater emphasis on analytics and measurement. Ed Hubbard is president and CEO of Hubbard & Hubbard, and is a pioneer and founder in the fields of the Diversity Analytics/Measurement and Diversity Return on Investment. His work is focuses on helping organizations make a measurable return on investment (ROI) difference in organizational performance through diversity and inclusion.
Ed will join Toni Riccardi, The CDO for The Conference Board, to discuss and explore real life cases involving the discipline of measuring D&I, the diversity scorecard process, the impact on performance, the potential pushback/reluctance to pursue ROI for D&I, and how to overcome roadblocks and pushback.
Audience: All professionals working in D&I or supervising the function.
Speakers
Edward E. Hubbard
President and CEO
Hubbard & Hubbard, Inc.

Dr. Edward E. Hubbard is President and CEO of Hubbard & Hubbard, Inc., Petaluma, CA, an international organization and human performance-consulting corporation that specializes in techniques for applied business performance improvement, Diversity Return on Investment (DROI®) measurement a...Full Bio

Toni Riccardi (Moderator)
Senior Fellow
The Conference Board

Toni Riccardi is an independent consultant and Senior Fellow at The Conference Board. She leads the Board's D&I New Leaders' Academy, a program she created to train new Chief Diversity Officers. The Conference Board is a global business membership and research organization. They p...Full Bio