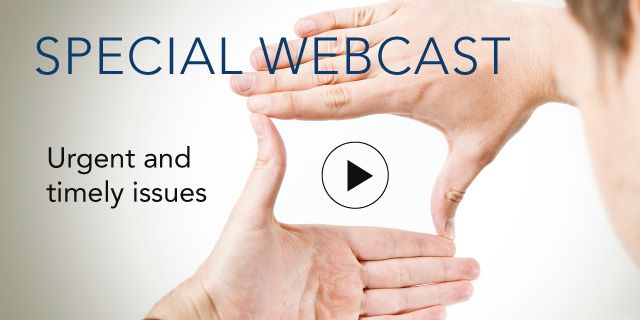 Integrating Wellness Initiatives within Human Capital Strategy

07 June, 2013 | (01 hr)
Sign In to access this Webcast
Rising health care costs are a global issue and an increasingly large number of organizations are realizing that wellness initiatives can not only impact costs where shared, but also improve workforce readiness, productivity, and engagement. Learn how to get the most from those wellness initiatives through careful design, planning and delivery.
You will learn more on:
why wellness is here to stay as a strategic priority
how a wellness ecosystem is emerging to support organizations
the key factors in initiative success
the specific places where wellness initiatives should be factored into other organization functions
Who should attend
Human capital professionals responsible for health and benefits, employee engagement, and learning and development will benefit most.
Pre-qualification to attend the webcast
A participant's familiarity with his/her own organization's health and wellness programs is encouraged.
Speakers
Joseph E. McCann, Ph.D.
Distinguished Principal Research Fellow
The Conference Board

Joseph McCann is a Distinguished Principal Research Fellow at The Conference Board and an internationally acknowledged scholar, consultant, and author of many books and articles on leadership development, organization design and strategic change, knowledge management, mergers & acquisitions, ...Full Bio