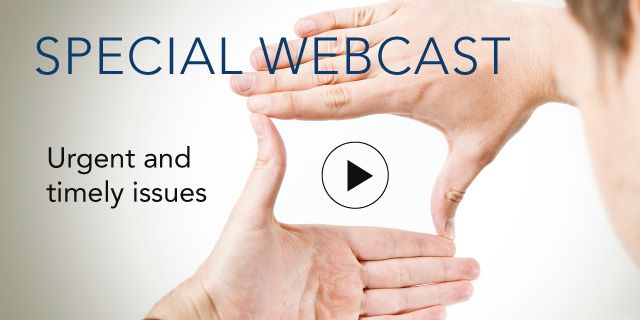 Social and Digital Talent Management
Sponsored by the Council of Talent Management I & II
11 June, 2013 | (01 hr)
Sign In to access this Webcast
Explore how to use social technology internally (vs. external recruiting) in order to: "listen to employees," communicate with your employees, enable employees to communicate with each other, develop employees, and build engagement.
Some key questions we will address include:
What social networking technology is now available and how is it being leveraged strategically and deliberately to the benefit of the company?
What are the keys to implementing a social network strategy successfully? Who is doing it well?
What lies ahead in the future in terms of using social networking and technology?
Where are things heading and how do we stay on top of it and ahead of it?
Audience: Human Capital, Talent Management, HR
Speakers
Patricia Romeo
Talent Innovation Leader
Deloitte

Patricia Romeo is the leader for Deloitte LLP's social networking application "D Street." Under her direction, Deloitte has leveraged innovative networking technology to strengthen employee relationships, enhance internal communications, improve recruiting and retention ef...Full Bio

Neal Kulick (Moderator)
Institute Director
The Conference Board

Neal Kulick is a Program Director and Leader of the Talent Management Center. He is an experienced human resources executive and consultant focused on leadership succession, assessment, coaching and strategic workforce planning. In addition to his for-profit work, he spends a significa...Full Bio