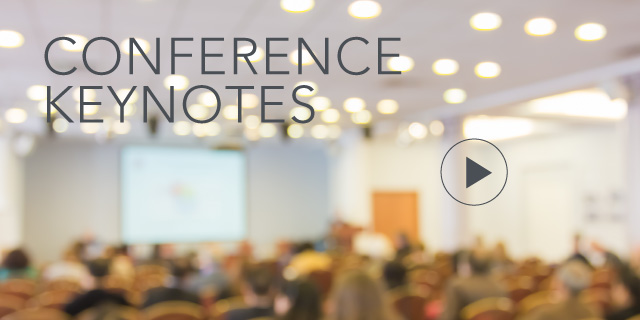 from the 2013 Corporate Image & Branding Conference

20 June, 2013 | (01 hr)
Sign In to access this Webcast
The explosion of digital and social media has fundamentally changed the way consumers behave and interact with brands. Today's consumers can connect with many brands through multiple channels. Interaction between people and organizations is transforming and affecting the way we engage with customers, the kind of relationships we have, and the ways in which jobs get done. During this session, a panel of experts discuss how you can deliver on your brand promise. Topics to be discussed include:
• Organizing, implementing, and controlling your corporate image
• Connecting the brand's aspirations to consumers
• Generating and managing your social media effort
• Working with employees to increase brand value
Audience: If you're involved in marketing, branding, or image management, this webcast should be of interest to you.
Speakers
Jonathan Salem Baskin
Author
Tell the Truth: Honesty is Your Most Powerful Marketing Tool
President
Baskin Brand

Jonathan Salem Baskin has been called "a merry iconoclast," "lucid and cutting," "groundbreaking" and is regularly quoted by the news media because he speaks honestly and passionately about today's latest trends, "providing thinking that goes way beyond what could be found with a Google sea...Full Bio

Kathleen Shouldis
Vice President, Marketing
IBM Software Group, North America

Kathleen has spent the majority her career managing and marketing high tech, consumer electronics, and business-to-business product and services businesses. She currently is the Vice President of Software Marketing which includes a portfolio of nine brands within the IBM Middleware and Software S...Full Bio

Nora Geiss
Director, Verbal Identity & Digital
Interbrand

Nora Geiss is a director and digital strategist for Interbrand's Verbal Identity department. She has created brand strategies, brand architecture, names, messaging, brand voice, and engagement strategies for great brands across a broad range of industries, including AT&T, Feeding America, AGT...Full Bio

Lee Hornick (Moderator)
Conference Program Director
The Conference Board

Lee Hornick has been producing corporate communication, corporate image, and branding conferences and workshops for the Conference Board in United States, Canada, Europe, and Asia since 1989. Concurrently, he is the founder and president of Business Communications Worldwide, Inc. A firm he s...Full Bio