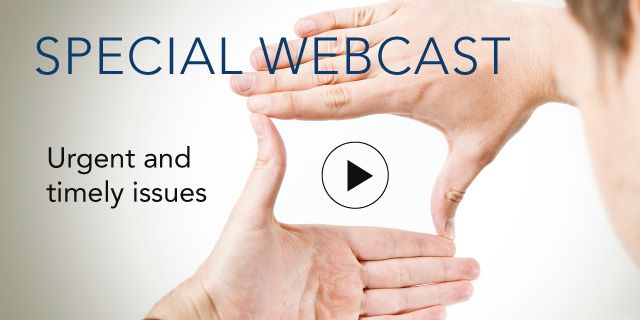 Strategic Leadership Development

19 June, 2013 | (01 hr)
Sign In to access this Webcast
The need for strong leaders has never been so critical; studies suggest a direct relationship between great leadership and an organization's bottom line. Organizations are, thus, often very focused on equipping their leaders with skills and capabilities necessary to lead in a highly volatile business environment. Yet, our findings reveal that a significant number of leaders across the globe are either marginally prepared or not prepared at all to take on the business challenges of the next few years, both globally as well on a regional basis. So how can an organization build a holistic and multipronged approach to support their business strategy, as well as an individual's development needs? What are organizations doing? How do they measure success?

Strategic Leadership Development, the latest leadership research conducted from a joint partnership with Right Management and The Conference Board, provides a view of current global practices in leadership development and an in-depth analysis of different regional leadership development approaches. This report helps organizations assess and execute their leadership development initiatives strategically.

Join researchers, Amy Abel, Ph.D, Director, Human Capital Research at The Conference Board and Ric Roi, Ph.D., Head, Global Centre of Excellence for Right Management, as they discuss the more than 550 responses from Europe, Asia-Pacific, and North America, as well as the report's case studies revealing different approaches to developing leaders.
Audience: Human Capital professionals charged with leadership development, strategic workforce planning, workforce readiness, diversity & inclusion, talent management, strategic human resources, employee engagement, or human capital analytics would benefit from this webcast.
Speakers
Amy Lui Abel, PhD
Vice President, Human Capital Research
The Conference Board

Amy Lui Abel is Vice President of Human Capital Research at The Conference Board. She leads research efforts focusing on human capital analytics, leadership development, labor markets, strategic workforce planning, talent management, diversity and inclusion, human resources, and employee eng...Full Bio

Ric Roi, Ed.D.
Head, Global Centre of Excellence
Right Management

Ric Roi, Ed.D., serves as head of the global centre of excellence for Right Management and leads the firm's Asia-Pacific consulting practice. Based in Singapore, Roi has consulted with more than 80 global organizations during the past 21 years in the areas of strategic change, leadership, a...Full Bio