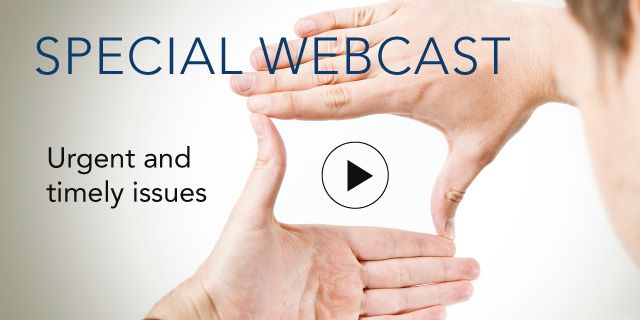 Is Europe Evolving Towards a US-Style Lending Model?

19 June, 2013 | (01 hr)
Sign In to access this Webcast
EU-banks have been tightening credit supply and increasing credit prices as a result of the financial crisis and new regulation like Basel III. As a result, companies have severe difficulties in financing their investments, further deepening the crisis.
There's now a clear trend in the EU to move away from bank financing and turn to capital market financing (bonds), just like in the US. Should this trend be supported? What are the risks for companies?
Learning points for audience:
• Impact of new bank regulation on credit supply and prices
• Pro's and con's of financing channels: bank credits vs. bond issuance
Speakers
Kasper Peters
Principal - Financial Services
Roland Berger Strategy Consultants

Kasper is a Principal at Roland Berger Strategy Consultants, Brussels office, specializing in the financial services industry. He advised top banks in a wide area of strategic domains, such as lending, Basel III, shared services, mortgages, payments, distribution channels, etc.

Kasper hol...Full Bio

Andrew Tank (Moderator)
Executive Director, Business Development, Europe, Middle East and Africa

Andrew Tank is responsible for The Conference Board's membership in Europe, the Middle East and Africa. Associate Members receive on-going research in the fields of productivity, corporate governance and organizational effectiveness, information services and access to exclusive peer g...Full Bio