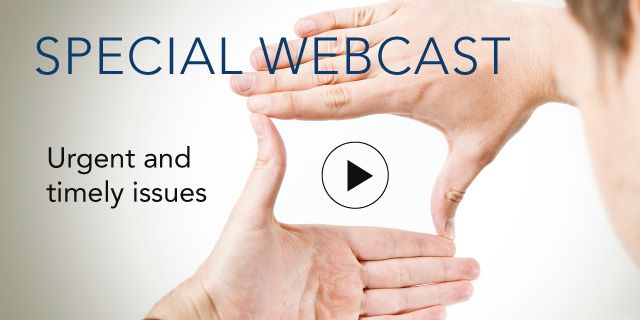 New Trends in Energy Markets and More Competitive Economies (Part 3)
PART THREE: Shifting Global Linkages between Energy Users and Suppliers
30 May, 2013 | (01 hr)
The underlying trend in energy and commodity prices seems to be only upwards under the influence of gradually rising demand in emerging markets and supply constraints in both renewable and non-renewable energy sources. Increasing energy needs can create opportunities for technology and innovation. For example, the recent increase in shale gas exploitation in the United States is a potential game changer for energy use. At the same time, such energy shocks can have major side effects, positive (such as the emergence of new industrial complexes) as well as negative (such as environmental issues or a diversion of resources away from renewable energy sources).
In addition, the energy and commodity sector remains surrounded by fundamental institutional and political issues that can add to price volatility, such as financial securitization of commodities, and the concentration of supply of precious metals creating market imperfections.
This knowledge series will delve deeper into the factors driving the long term rise in energy costs as well as sources of volatility around the long-term trends. The discussion will focus on major interactions of these industrial trends with the overall economic outlook. A series of 3 webcasts will explore the linkages between energy production and use and the economy and vice versa:
How do energy price increases and economic growth interact?
What are global linkages between energy users and producers?
What are recent trends in energy productivity and energy intensity of major sectors and economies?
What is the impact of these trends on competitiveness of the U.S. and global economies?
Audience: Those who are interested in the current economic environment globally, with a specific focus on energy and commodities, strategy executives; economists; and business professionals, corporate finance, corporate planning, corporate strategy, risk management professionals.
Sign In to access this Webcast
Emerging markets such as China increasingly rely on imported sources of energy and fossil fuels while the United States, Germany, and Japan have become relatively self-sufficient or moved toward alternative energy sources. What effect will these changes have on the long-term structure of individual economies and the global economy? Which trends are expected to continue and strengthen in the next 10 years? What are the broader strategic implications of some of these trends?
Series Host
Ataman Ozyildirim
Senior Director, Economics and Global Research Chair
The Conference Board

Ataman Ozyildirim, PhD is the Director of Economic Research and Global Research Chair at The Conference Board. He specializes in the development of economic indicators and in forecasting aggregate economic activity worldwide. He also oversees The ... Full Bio
Speakers
Erik L. van Dijk
Principal
LMG Emerge

Erik van Dijk is CEO/CIO at LMG Emerge Ltd, a Netherlands-based implemented consultant specializing in Emerging and Frontier Markets, Portfolio Construction and Selection of Asset Managers. LMG Emerge has two backbone partners: Emirates NBD, the largest bank in the UAE, and Banque Privee/Edmond d...Full Bio