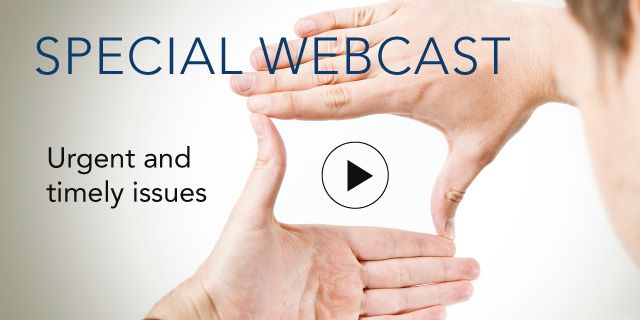 The Corporation of the Future: Integrating Trust and Sustainability with Creating Shareowner Value

07 May, 2013 | (01 hr)
Sign In to access this Webcast
Tomorrow's Company, an important think tank in the U.K., has been for some time exploring the most appropriate corporate form for both business and society. This spring, it is hosting discussions on this subject by our webcast speaker, Professor Colin Mayer from Oxford. Prof. Mayer's work provides a lucid and insightful account of the role of the corporation in modern society and explains why its problems are growing. Based on decades of analysis and research, he discusses his new approach to thinking about the firm which not only stops it destroying us but turns it into the means of protecting our environment, addressing social problems, and creating new sources of entrepreneurship and innovation. He also sets out an agenda for converting the company into a twenty-first century organization that we value and trust. Guy R. Jubb, Head of Governance & Stewardship, Standard Life Investments Ltd. provides the perspective of the future model of the corporation as seen through the vantage point of a major global institutional investor.
Topics to be covered:
Why has the corporation, as an institution of trust in our society, fallen on hard times?
Where has the corporate model as we know it gone wrong?
How should companies work to build trust while creating shareholder value and achieving a positive sustainable force for society?
What should be included in a precise and practical set of policies for fixing the corporation?
Who should attend:
Chairmen, Executive Directors, CEOs, Members of Boards of Directors, Chief Legal Counsel, Corporate Secretaries, Corporate Governance Officers, Secretaries to Boards of Directors, Risk Officers, Human Relations Executives, Investor Relations Executives, Sustainability Executives, Institutional Investors
Pre-qualification to attend the webcast:
Participants should be familiar with the workings of the company's board of directors to obtain the most value.
Speakers
Guy Jubb
Honorary Professor
University of Edinburgh

Guy Jubb's executive career has spanned accounting, merchant banking and fund management, latterly as Global Head of Governance &a...Full Bio

Prof. Colin Mayer
Peter Moores Professor of Management Studies
University of Oxford

Colin Mayer is the Peter Moores Professor of Management Studies at the Saïd Business School at the University of Oxford. He is an Honorary Fellow of Oriel College, Oxford and of St Anne's College, Oxford, and a Professorial Fellow of Wadham College, Oxford. He is an Ordinary...Full Bio

Dr. Carolyn Kay Brancato (Moderator)
Council Director, Corporate Governance
The Conference Board

Dr. Carolyn Kay Brancato has more than 30 years experience in various aspects of corporate governance, corporate finance and regulatory economics. Her work is globally recognized in such fields as: tracking the growth of global institutional investors; how equity market short-termism is dis...Full Bio