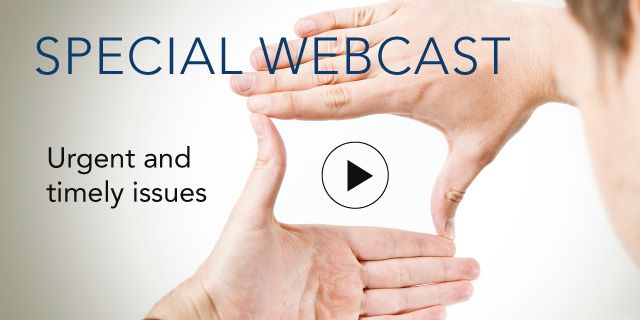 Ask Your Corporate Monitor
Sponsored by the Global Council on Business Conduct and the Council on Corporate Compliance and Ethics
29 April, 2013 | (01 hr)
Sign In to access this Webcast
During this webcast, Bart will address the following questions, and welcomes additional questions from the participants:
How do you work effectively with a Monitor if you have to have one?
What happens when something goes wrong at the company during a Monitorship?
Do companies ever hire a Monitor voluntarily and, if they do, to whom would that kind of Monitor report?
How does a Monitor add value to the company?
What does a Monitor cost, and who pays? Is it a one-person role or do you bring in a team of people?
Describe some situations where you think you left the company better than you found it and tell us why you think so and how that happened.
What are the challenges of being a Monitor/What can a company do to make the Monitorship as successful as possible?
Audience: Ethics and Compliance Officers, Corporate Directors, General Counsel, Corporate Secretaries, Directors of Corporate Governance, Chief Legal Officers, Risk Officers
Speakers
Bart Schwartz
Chairman and CEO
SolutionPoint International

Described by the New York Times as the person "often sought out in…thorny situations" by corporations when they must deliver on representations made to government regulators and prosecutors, Bart Schwartz has wide experience providing advice and support to corporations, governm...Full Bio

Jacqueline Brevard (Moderator)
Program Director, Global Business Conduct Council
The Conference Board

Jacqueline E. Brevard is the program director for the Global Business Conduct Council of which she was an inaugural member. Ms. Brevard is currently also a Senior Advisor at GEC Risk Advisory LLC, the global governance, risk, integrity, ...Full Bio