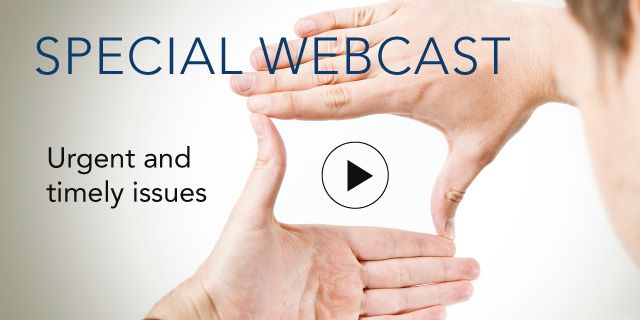 Cyber Risk: What ought to be keeping you up at night?

09 April, 2013 | (01 hr)
Sign In to access this Webcast
In our porous world of complex relationships with suppliers, a mobile work force and customers/competitors, we will learn what companies can do in the area of cyber security risk. What kinds of exposure does your company have? What steps can your organisation take to help protect intellectual property, personal information and critical infrastructure?
The webcast will focus on the following questions:
What is the nature of corporate exposure in the cyber world?
How do we identify and mitigate these risks?
What is most critical for us to protect in our organisation?
Are the threats greater from internal or external sources?
Speakers
Charles Beard
Senior Vice President, Chief Information Officer and General Manager Cybersecurity
SAIC

Charles E. Beard, Jr., is the Senior Vice President and Chief Information Officer for SAIC (NYSE:SAI) and General Manager of the SAIC Cybersecurity Business Unit. In this dual role, he has led SAIC to be the first in its industry to transition the enterprise to a cloud computing infrastructure an...Full Bio

Giancarlo Profenna
ITGRC Director
Zurich Insurance

Giancarlo is currently the EMEA GRC director at Zurich Insurance, based out of Zurich Switzerland. Giancarlo currently leads operational processes including a large annual global assessment for Zurich, integrated reporting across audit and risk spaces, and manages the standards and controls &nbsp...Full Bio

Ellen Hexter (Moderator)
Program Director, Chief Audit Executives Council, IT Audit Leaders Council, Mergers & Acquisitions Executives Council, Strategic Risk Management Council, and Strategic Risk Management Council (Temp)
The Conference Board

Ellen Hexter is senior advisor, enterprise risk management at The Conference Board. She has served on the faculty of The Conference Board Directors' Institute and worked with boards to provide director training in risk management practices and the role of the board in ERM oversight.

Full Bio