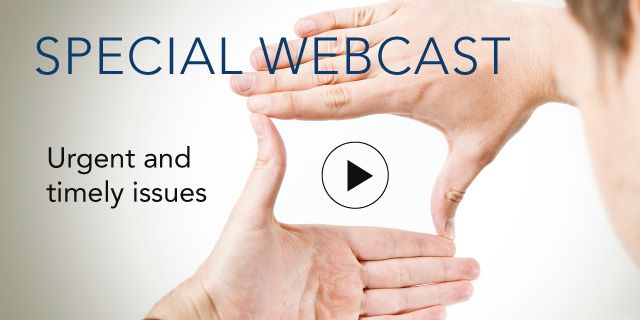 Innovation Ecosystems
Plugging into entrepreneurial growth
15 April, 2013 | (01 hr)
Sign In to access this Webcast
Collaborative approaches to innovation are moving from "nice-to-have" to "must-have." In the future--if not already--relationships will trump technology as the leading source of competitive advantage.

Mike Docherty, an expert on open innovation and collaborative networks, will provide a framework for creating and managing your company's networks of external innovators and getting plugged into the larger innovation ecosystems relevant to your business and industry.
With its practical advice and case studies on open innovation, this webcast gives you "news you can use" as well as a sneak peek at one of the growth-driving ideas that is part of the upcoming Innovation Master Class.
Audience: Professionals responsible for innovation at their companies, IT leaders, business leaders, marketers, communications professionals, customer experience professionals, and strategic planners.
Speakers
Michael E. Docherty
CEO
Venture2 Inc.

Mike Docherty is a leading innovation expert, entrepreneur and connector, with a variety of broad-based experiences from senior level corporate roles, start-ups, consulting and venture capital.

Mike is currently CEO of Venture2, a consulting and new ventures firm he founded in 2004....Full Bio

Rita Shor (Moderator)
Program Director, Product & Services Development Council, Co-Program Director, Innovation Leadership Council, and Applied Innovation Council
The Conference Board

Rita Shor is co-leader of the Innovation and Digital Transformation Institute, program director for the Product and Service Development Council, and co-directs the Innovation and Applied Innovation Councils at The Conference Board.

Past work for The Conference Board includes co-directi...Full Bio