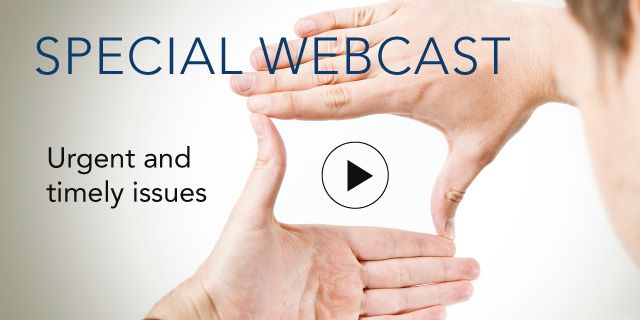 Will Slow Productivity Kill the Global Recovery?

19 March, 2013 | (01 hr)
Sign In to access this Webcast
With the exception of the 2008–9 recession, 2012 saw the slowest global productivity growth in a decade. With little improvement in sight for 2013, the question arises whether it is slow productivity growth rather than slow job growth or weak investment that prevents the global economy from recovering faster.
This webcast will discuss the latest readings from The Conference Board's unique database on global productivity, which suggests that very few countries are currently accelerating productivity growth. What's worse, when taking into account the modest growth in jobs and investment, the efficiency by which businesses around the world are using those resources is under pressure as well. How do we counter this trend? First invest and create more jobs, or first focus on getting better at what we do in the first place? How can businesses create more productivity in their day-to-day operations?
Audience: Those who are interested in the current economic environment globally, with a specific focus on output, employment, and productivity performance; strategy executives; economists; and business professionals.
Speakers
Dale W. Jorgenson
Samuel W. Morris University Professor
Harvard University

Dale W. Jorgenson is the Samuel W. Morris University Professor at Harvard University. Dale Jorgenson has left his mark with great distinction on pure economic theory (with, for example, his work on the growth of a dual economy); and equally on statistical method (with, for example, his developmen...Full Bio

Vivian Chen
Senior Economist

Vivian Chen is a senior economist at The Conference Board.

She is responsible for research programs on medium and long-term growth, productivity and competitiveness. Chen leads the development of the Total Economy Database ™ the core databas...Full Bio

Bart van Ark (Moderator)
Senior Advisor
The Conference Board

Bart van Ark is a Senior Advisor of the Economy, Strategy and Finance (ESF) Center at The Conference Board. From 2008 until September 2020 he was Chief Economist and Head ...Full Bio