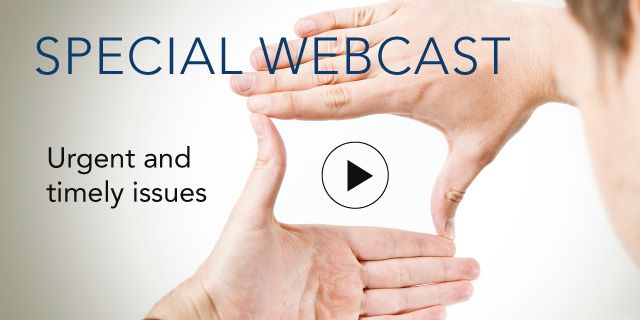 Book Discussion: Effective Human Resource Management

11 March, 2013 | (01 hr)
Sign In to access this Webcast
To view the on demand recording of this webcast, please make sure to login to our website by using the sign in button on the right hand side of this page. You can also use this button to create a free account, which will grant you access to our entire book discussion series!
Join us for our March Book Discussion webcast, featuring authors Edward E. Lawler III, Distinguished Professor of Business and Director of the Center for Effective Organizations in the Marshall School of Business at the University of Southern California, and John W. Boudreau, Research Director at the Center and USC Marshall School of Business professor, as they discuss their new book, Effective Human Resource Management: A Global Analysis.
Based on a fifteen-year study, Effective Human Resource Management provides the first long-term analysis of its kind, focusing on Human Resource management in today's organizations. This book measures how Human Resource management is changing, paying particular attention to what creates a successful HR function, and identifying best practices in areas such as the design of the Human Resource organization and Human Resource metrics.
Brian Powers, Senior Fellow of Human Capital, The Conference Board, will moderate this important discussion for anyone interested in isolating the crucial strategies that an HR department should meet, along with the changes it needs to implement, in order to successfully prepare for the future demands of a global and dynamic labor market.
Audience: Human Capital professionals charged with strategic human resources, talent management, leadership development, strategic workforce planning, workforce readiness, diversity & inclusion, employee engagement or human capital analytics would benefit from this webcast.
Speakers
John W. Boudreau, Ph.D.
Professor and Research Director
USC Marshall School of Business

John W. Boudreau, Ph.D., Professor and Research Director at the University of Southern California's Marshall School of Business and Center for Effective Organizations, is recognized worldwide for breakthrough research on the bridge between superior human capital, talent and sustainable comp...Full Bio

Edward E. Lawler III
Distinguished Professor of Business and Director of the Center for Effective Organizations
USC Marshall School of Business

Edward E. Lawler III is Distinguished Professor of Business and Director of the Center for Effective Organizations in the Marshall School of Business at the University of Southern California. He joined USC in 1978 and during 1979, founded and became director of the University's Center for Ef...Full Bio

Brian Powers (Moderator)
Senior Fellow, Human Capital
The Conference Board

Brian Powers is a Senior Fellow in Human Capital at The Conference Board. He brings over three decades of experience at leading the Learning, Talent Management and OD functions at companies at various stages of growth – from startups to F100.

Brian's practice is devoted to wor...Full Bio