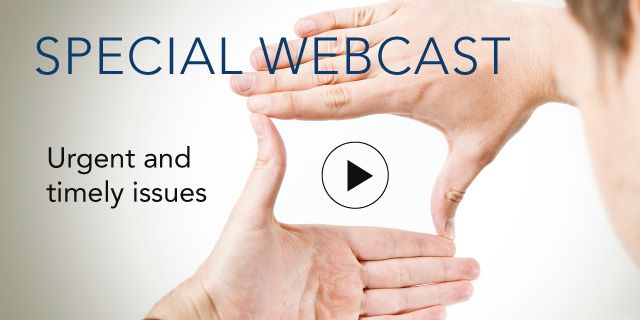 Seven Ways to Make Your Customer Experience Less Boring

15 February, 2013 | (01 hr)
Sign In to access this Webcast
Driving for six sigma quality and hyper-consistent performance levels across massive complex enterprises sets up a real trap for executives – lowering the bar so much that customer experiences end up becoming down right boring! The most successful brands in B2C and B2B across industry sectors have found the secret to balancing quality, consistency, and experience that truly wow customers.
Join Robert Reiss, the host of the famous syndicated radio program The CEO Show and John Carroll III the Global Head of Clients for Ipsos Loyalty to hear the seven ways you can make your own customer experience less boring in 2013. Robert and John will be joined by an all-star set of practitioners from top global brands who will tell their real life stories that we can promise you won't find boring!
Audience: If you are exploring how to elevate your organization's customer experience, you should attend this important conference. Hear from best-practice leaders how to develop and implement new strategies to drive your business forward.
Speakers
John Carroll III
Global Head of Clients
Ipsos Loyalty

Mr. John Carroll is the global head of clients for Ipsos Loyalty, the world's leading customer experience, satisfaction and loyalty research and consulting firm with revenue of over $300 million and dedicated expert staff in excess of 1,000 located in over 80 countries covering every region...Full Bio

Laura Kane
Vice President, Corporate Communications
Aflac

Laura Kane is the vice president of corporate communications for Aflac, the largest provider of supplemental insurance in the United States and the number one provider of life insurance in Japan. Ms. Kane joined Aflac in 2003, bringing experience that encompasses strategy development, media relat...Full Bio

Robert Reiss (Moderator)
Founder and Host
The CEO Show

Robert Reiss is founder and host of The CEO Show, nationally syndicated to more than 600,000 listeners on AM/FM radio. His company publishes The CEO Forum, a quarterly magazine whose subscription base is exclusively 10,000 CEOs. Reiss is a frequent keynote speaker on lessons from CEOs.

Re...Full Bio