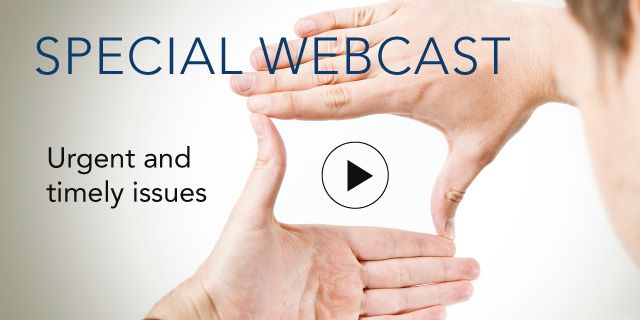 Cross-Silo Collaboration: Mayo's Patient-Centric Culture

11 April, 2013 | (30 min)
Sign In to access this Webcast
Mayo Clinic is known not only as a top-rated provider of innovative and effective medical services, but also as an exceptional employer. One key to success: a superior ability to collaborate across organizational boundaries, which ensures that the whole performs more effectively than the sum of its parts. Hear a Mayo leader describe the practices and policies that nurture this patient-centric collaboration and how Mayo transfers its culture to other locations and a new generation of employees. The session will include specific examples of practices and the results that are achieved.
This webcast is part of the series, Collaboration: Crossing The Silos for Spectacular Results. In this new series of webcasts, we'll hear how corporate leaders are transcending geographic, functional, and structural boundaries to create exceptional results. Join these leaders as they discuss the approaches and tools they use to ensure that their organization performs at a level greater than the sum of its parts.
Audience: Leaders from all disciplines who want to improve teamwork across functions, business units, geographies, and generations. Brand, marketing, communications, supply chain, quality, lean six sigma, customer experience, market research, commercialization, innovation, and organizational design professionals.
Speakers
Greg S. Anthony
Operations Administrator
Mayo Clinic

Greg S. Anthony, M.S.P.H., M.B.A, is an Operations Administrator for the Mayo Clinic Rochester Transplant Center. Additionally, he serves as the Administrator to the Mayo Clinic Rochester Clinical Practice Committee, in partnership with the Executive Dean of Practice, which governs all clin...Full Bio

Anne Greer (Moderator)
Program Director, Market Insights Council; Co-Program Director, Innovation Leadership Council, and Applied Innovation Council
The Conference Board

Anne Greer began working with The Conference Board in 2012. Along with Rita Shor, she directs the annual Innovation Master Class, designed for advanced learned among Fortune 500 executives responsible for leading innovation in their companies. She is Co-Program Director fo...Full Bio