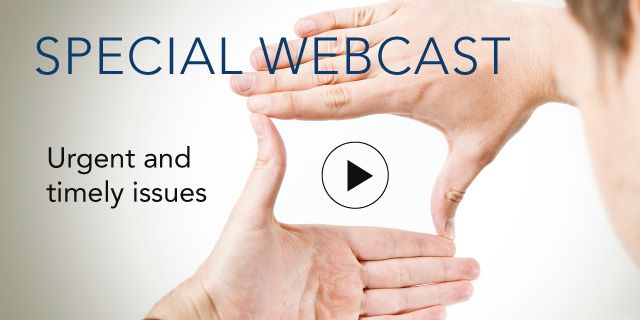 What I Learned by Doing Capitalism

31 January, 2013 | (01 hr)
Sign In to access this Webcast
The Innovation Economy begins with discovery and culminates in speculation. Over some 250 years, economic growth has been driven by successive processes of trial and error and error and error: upstream exercises in research and invention, and downstream experiments in exploiting the new economic space opened by innovation. Each of these activities necessarily generates much waste along the way: dead-end research programs, useless inventions and failed commercial ventures.
In between, the innovations that have repeatedly transformed the architecture of the market economy, from canals to the Internet, have required massive investments to construct networks whose value in use could not be imagined at the outset of deployment. And so at each stage the Innovation Economy depends on sources of funding that are decoupled from concern for economic return.
Drawing on his professional experience as venture capitalist, Janeway provides an accessible pathway to appreciate the dynamics of the Innovation Economy. He combines personal reflections, from a career spanning forty years in venture capital, with the development of an original theory of the role of asset bubbles in financing technological innovation and of the state's enabling role in the innovation process.
Today, with the state frozen as an economic actor and access to the public equity markets only open to a minority, the Innovation Economy is stalled; learning the lessons from this book will contribute to its renewal.
Audience: This lecture is relevant to all who are interested in how technological innovation transforms the market economy, including: economists, CEOs, CFOs, strategy heads, chief information officers, chief investment officers, IT officers, tech officers, strategic planning executives, corporate treasurers, innovation officers, and chief learning officers.
Speakers
William H. Janeway, Ph.D.
Senior Advisor
Warburg Pincus LLC
Visiting Scholar
Faculty of Economics University of Cambridge

William H. Janeway has lived a double life of "theorist-practitioner," according to the legendary economist Hyman Minsky who first applied that term to him twenty-five years ago. In his role as "practitioner," Bill Janeway has been an active venture capital investor for mo...Full Bio

Ruth Whaley (Moderator)
Program Director
The Conference Board

Ruth Whaley is Program Director for Risk Management at The Conference Board. She has over 25 years executive experience in global fixed income products and risk management. Her firm, Barset Consulting LLC, advises clients on risk management practises, governance, transaction and portf...Full Bio