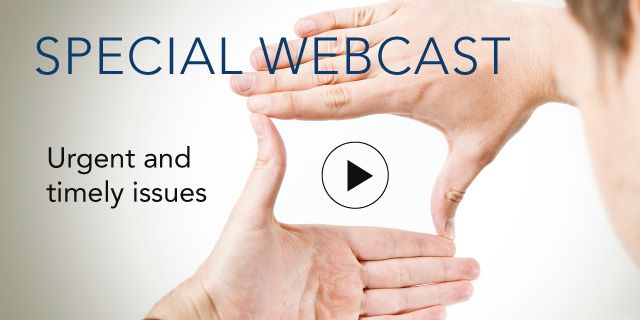 Strategic Workforce Planning in Action

10 January, 2013 | (01 hr)
Sign In to access this Webcast
Strategic Workforce Planning is the key link connecting and aligning HR strategy to business strategy. HR plays a crucial role, serving as a strategic partner to ensure the business has the right talent to execute its strategy and achieve its objectives. For SWP practitioners to be successful, both a framework and set of skills is essential.
This webcast offers a unique opportunity to interact with the Academy Director, Helen Roberts, who will delve into the agenda content of The Conference Board Strategic Workforce Planning Academy and highlight how this programme prepares senior professionals to engage with the business at a strategic level.
The curriculum focuses on identifying critical workforce segments, understanding internal and external forces impacting the workforce, workforce analytics, scenario modeling, prioritizing gaps and monitoring progress - with each participant developing a personal action plan that can be used after each Academy session. Participants will also gain valuable insight from The Conference Board and expert guest faculty.
Who should attend:
Those responsible for workforce planning – SWP VPs, Directors and Managers, Organizational Design & Development leaders, Talent Strategy leaders, and Senior HR Executives. The SWP Academy is focused on practical, action-oriented learning so those who have responsibility for workforce planning will benefit most – whether just starting out or seeking to build on current capability.
Speakers
Helen Roberts
Program Director for the Strategic Workforce Planning Academy
The Conference Board

Helen Roberts is a Program Director for the Strategic Workforce Planning Academy at The Conference Board. With over 20 years of experience in human capital and executive management, Helen most recently led the strategic workforce planning consulting services for Aruspex...Full Bio