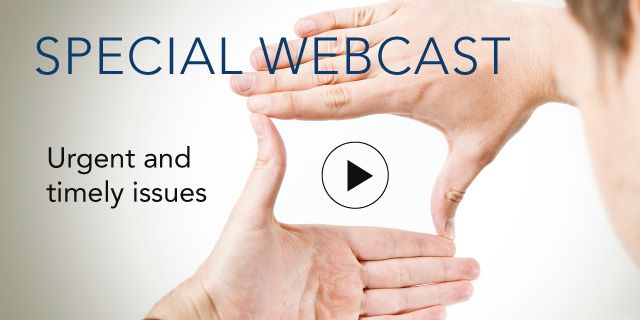 Book Discussion: The Transformative CEO

11 January, 2013 | (01 hr)
Sign In to access this Webcast
To view the on demand recording of this webcast, please make sure to login to our website by using the sign in button on the right hand side of this page. You can also use this button to create a free account, which will grant you access to our entire book discussion series!
Join us for January's Book Discussion webcast, featuring Robert Reiss, founder and host of The CEO Show, a national, interview-format radio program syndicated to more than 600,000 listeners on AM/FM radio, and Jeffrey J. Fox, Founder of Fox and Company and bestselling author of How to Become CEO, as they discuss their new book, The Transformative CEO: Impact Lessons From Industry Game Changers.
Providing leadership lessons from the CEOs of the world's most successful companies, such as MTV International, UPS, and ING Direct, this book offers readers direct insights and strategies from top business executives who have transformed their companies to achieve spectacular success. The Transformative CEO provides future business managers a guideline for successful business management, identifying key traits and characteristics needed to become a transformative leader.
R Vidyasagar, Senior Fellow of Human Capital, The Conference Board, will moderate this important discussion for anyone interested in identifying the crucial strategies and tools used by some of the world's greatest business legends to attain profitability and success.
Audience: Human Capital professionals charged with talent management, strategic workforce planning, workforce readiness, diversity & inclusion, strategic human resources, employee engagement, leadership development, or human capital analytics.
Speakers
Robert Reiss
Founder and Host
The CEO Show

Robert Reiss is founder and host of The CEO Show, nationally syndicated to more than 600,000 listeners on AM/FM radio. His company publishes The CEO Forum, a quarterly magazine whose subscription base is exclusively 10,000 CEOs. Reiss is a frequent keynote speaker on lessons from CEOs.

Re...Full Bio

Jeffrey Fox
Founder
Fox and Company

For over 25 years, Jeffrey Fox has been helping clients grow revenues and increase gross margins. Jeffrey is founder of Fox and Company, a management consulting firm that shows clients how to dollarize their value proposition to overcome the price objection and to shorten the sales cycle. F...Full Bio

R Vidyasagar (Moderator)
Senior Fellow, Human Capital
The Conference Board

R Vidyasagar, or Viddhi, as he is known in the professional circles, has over 25 years of varied professional experience covering the entire domain of Human Resources Management. Apart from the initial years with the manufacturing sector, he had spent a significant part of his professional career...Full Bio