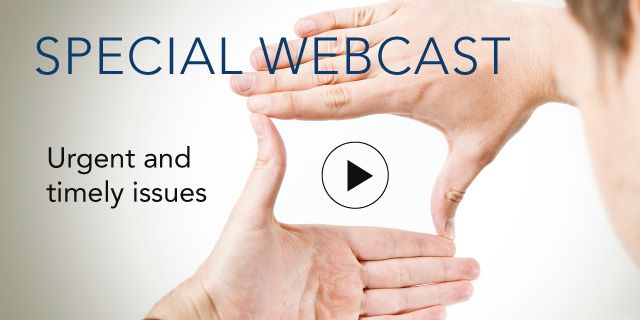 Total Workforce Management
Bringing Contingent Workers inside the Strategic Workforce Planning Tent
28 January, 2013 | (01 hr)
Sign In to access this Webcast
Companies are making increasing use of contingent workers (CW), that is, the non-employees who perform work as temporary staff, independent contractors, or employees of another organization that is delivering a statement of work project plan.
Organizations are also developing their capabilities in strategic workforce planning (SWP), to ensure that their talent strategy is aligned with business priorities to meet future demands. Yet most companies do not have a robust method for determining the right mix of employees and CWs.
By integrating these segments into a common framework—total workforce management—companies can
Model the projected impacts of different staffing options (buy/build/borrow)
Determine the optimum balance between the contingent and employee segments
Customize the mix in different locations, functions or work streams.
Project the changing mix over the product or project lifecycle.
Gain a more holistic understanding of how they use talent
This webcast will highlight findings and recommendations from a new research report from The Conference Board, Managing the Total Workforce (2013):
The case for Total Workforce Management: Why companies should bring contingent workers inside the strategic workforce planning tent
Trends in CW use
Current state: CW management and strategic workforce planning (SWP)
What CW management and SWP can contribute to Total Workforce Management
How to get started
Who should attend: Executives responsible for human resources, human resource strategy, strategic workforce planning, talent management, staffing, contingent workforce management, procurement, location strategy, or resource planning.
Speakers
John Nurthen
Executive Director, International Development
Staffing Industry Analysts

John Nurthen is responsible for leading all aspects of Staffing Industry Analysts' business in Europe. He has 20 years experience in the staffing industry having previously worked in a variety of senior managerial roles for three of the world's largest staffing companies: Select Appointment...Full Bio

Mary B. Young, D.B.A. (Moderator)
Principal Researcher, Human Capital
The Conference Board

Dr. Mary Young leads The Conference Board's program of research on digital transformation's human capital impacts, big data and human capital analytics, and strategic workforce planning.

Mary is the author of more than 25 research publications from The Conference Boardin...Full Bio