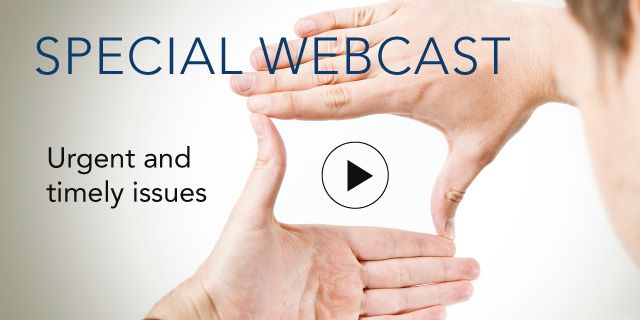 Book Discussion: Talent Economics

18 December, 2012 | (01 hr)
Sign In to access this Webcast
To view the on demand recording of this webcast, please make sure to login to our website by using the sign in button on the right hand side of this page. You can also use this button to create a free account, which will grant you access to our entire book discussion series!
The evolution of the global workforce is fundamentally altering the age old employment contract, and organizations are struggling to cope. In spite of undeniable evidence demonstrating how the very concept of employment is changing, an overwhelming majority of businesses are stuck using 20th century management principals to manage a 21st century workforce.
Join us for our next book discussion webcast, featuring Gyan Nagpal, CEO and Principal at PeopleLENS Global Associates and author of Talent Economics – The Fine Line Between Winning and Losing the Global War for Talent, a book which seeks to bring workforce analysis, management practice, and strategy together.
In his book, Gyan deciphers the strategies that business leaders must use to continue to attract, retain, and develop today's employee, highlighting new approaches to manage a more aware, assertive, and mobile workforce. By offering readers an understanding of the macro talent realities of supply and demand within a country's labor force, as well as new micro talent trends, Gyan helps his readers comprehend how the 21st century employment relationship is changing.
Christopher Bennett, Senior Fellow of Human Capital, The Conference Board will moderate this important discussion for business leaders who wish to find new ways to keep pace with an evolving workforce.
Audience: Human Capital professionals charged with talent management, strategic workforce planning, workforce readiness, diversity & inclusion, strategic human resources, employee engagement, leadership developmnt or human capital analytics.
Speakers
Gyan Nagpal
Senior Fellow, Human Capital
The Conference Board

Gyan Nagpal is a Senior Fellow, Human Capital at The Conference Board. In this role, Gyan supports the Human Capital Practice which includes The Conference Board Human Capital Exchange™, research, conferences, webcasts and programs in a broad spectrum of human capi...Full Bio

Christopher Bennett (Moderator)
Senior Fellow, Human Capital
The Conference Board

Christopher Bennett is a Senior Fellow, Human Capital at The Conference Board. In this role, Chris supports the Human Capital Practice which includes The Conference Board Human Capital Exchange™, research, conferences, webcasts and programs in a broad spectrum of h...Full Bio