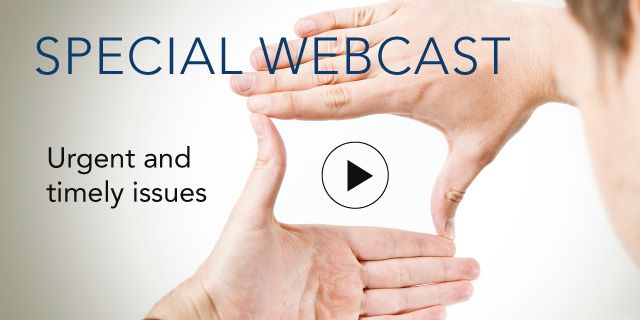 Diversity & Inclusion: Driving Innovation and Boosting the Bottom Line

26 November, 2012 | (30 min)
Sign In to access this Webcast
Managing Diversity & Inclusion has become central to success of a company's business strategy. D&I practitioners as well as others– business unit leaders, talent management and human resource professionals, etc. –need a set of skills that lead the way to organisational change.
This webcast offers a unique opportunity to interact with the Academy Director, Alison Maitland, who will delve into the agenda content of the Conference Board Diversity & Inclusion New Leaders Academy and highlight how this programme prepares senior professionals to lead such change quickly and effectively.
The curriculum focuses on strategy development, influencing skills, and how to maintain a global mindset, and will build on practitioner-identified competencies and enterprise-wide insights from The Conference Board, experienced Chief Diversity Officers and expert guests. This programme builds on The Conference Board report Developing a Competency Model for Diversity and Inclusion Practitioners
Learn about the importance of strategy and structure and the competencies required for this role. At every stage of the Academy you will hear from seasoned executives what worked and what didn't and how you can help leaders to understand the importance of D&I for the business.
This webcast will be of interest to: Newly nominated diversity officers, regional D&I heads, talent leaders who need to expand into D&I, HR executives who have been given D&I as part of their remit, unit D&I leaders typically in their first one or two years of service, as well as individuals slated to take over D&I leadership roles. It is aimed at those who have accountability and responsibility for D&I and are seeking a greater understanding of everything from how to get started to how to implement a global D&I strategy with enough flexibility to adapt to local and regional differences.
Speakers
Alison Maitland
Senior Fellow, Human Capital and Program Director
The Conference Board

Alison Maitland is a Senior Fellow in Human Capital at The Conference Board. In addition to serving as a Senior Fellow, Alison is an international writer, speaker, adviser and coach. Her key areas of expertise are: the changing world of work; building inclusive organizations; new models of ...Full Bio