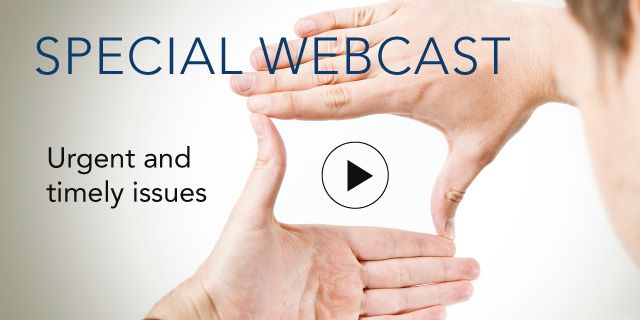 Europe's Future Environmental Policy and its Impact on Business

06 December, 2012 | (01 hr)
Sign In to access this Webcast
This webcast is part of The Conference Board Director General Series. A series of briefings with senior officials from the EU Commission. Our guest speaker for the December webcast is Director General for Environment, Karl Falkenberg.
Mr. Falkenberg will provide an overview of policies and plans in the environment policy pipeline, focusing in particular on the Commission's soon-to-be-adopted proposal for a Seventh EU Environment Action Programme, which will cover the period up to 2020.
The programme will focus on the contribution of environment policy to smart, sustainable and inclusive growth, pulling together various recent initiatives, including on resource efficiency, biodiversity and the low-carbon economy, into a coherent narrative and showing how they relate to and reinforce one another, and point to a limited number of gaps that need to be filled.
Speakers
Karl Falkenberg
Director General for Environment
European Commission

Karl Falkenberg has a long experience as a negotiator in the European Commission. He started his career in the Commission as textiles negotiator, has dealt with international fisheries issues and since 1985 with the GATT. In 1990, he served as foreign policy advisor to EU President Jacques Delors...Full Bio

Lucas Bergkamp (Moderator)
Council Director, Environment & Regulatory Affairs Council
The Conference Board
Partner
Hunton & Williams

Lucas Bergkamp is Director of the Environment & Product Stewardship Council for The Conference Board. In this role, he works with members to identify opportunities to share experience and expertise relevant to managing environmental and product stewardship challenges.

He is a Partner ...Full Bio