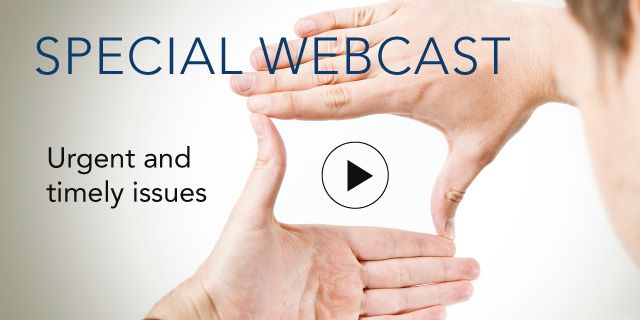 The Human Capital Implications of a Weak U.S. Labor Market

11 December, 2012 | (01 hr)
Sign In to access this Webcast
The state of the labor market has a profound impact on the types of challenges that human capital professionals face. Some of the implications of this current weak labor market are shared across most businesses.
In this webcast we will discuss these implications:
Strong profits versus weak wage growth
Low employee engagement, but high retention rates
Cautious hiring due to lack of demand
Many qualified applicants in spite of emerging pockets of talent shortages
Older workers are delaying retirement and the workforce is aging quickly
Beginning to think about re-shoring

Audience: If you are a human resources leader, or professional responsible for human capital analytics, labor markets, strategic workforce planning, workforce readiness, or strategic initiatives, participating in this webcast will help you address your most pressing labor market issues. Labor market economists are strongly encouraged to participate.
Speakers
Gad Levanon, PhD
Vice President, Labor Markets
The Conference Board

Gad Levanon is Vice President, Labor Markets for The Conference Board, where he oversees the labor market, US forecasting, and Help Wanted OnLine© programs. His research focuses on trends in US and global labor markets, the US economy, and forecasting using economic ind...Full Bio

Amy Lui Abel, PhD (Moderator)
Vice President, Human Capital Research
The Conference Board

Amy Lui Abel is Vice President of Human Capital Research at The Conference Board. She leads research efforts focusing on human capital analytics, leadership development, labor markets, strategic workforce planning, talent management, diversity and inclusion, human resources, and employee eng...Full Bio