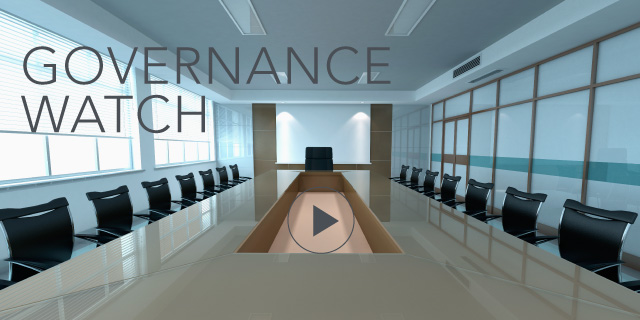 December 2013

04 December, 2013 | (01 hr)
Sign In to access this Webcast
"Base erosion and profit shifting" (BEPS) refers to tax strategies used by multinational businesses to arrange their affairs among jurisdictions (including no and low tax countries) to minimize their overall tax burden. While BEPS activities have existed for decades, it has recently generated much high profile media and political attention, especially in light of budget pressures and Congressional and Parliamentary hearings that suggest aggressive tax behavior. The recent St. Petersburg G-20 Leaders' Declaration condemns aggressive BEPS practices and requests that the OECD address BEPS issues in a coordinated and comprehensive way. The OECD is now actively working on a BEPS Action Plan.
This Governance Watch session will:
Provide an overview of the BEPS state of play (including intrusive tax audit activities and "dawn raids" in various countries)
Explore the governance (including audit committee) implications of pursuing or not pursuing BEPS strategies in light of directors fiduciary duties to shareholders and other constituencies, and
Discuss fiscal and other perspectives on the issues and risks raised by BEPS in Europe, the US and the BRIC countries.
Audience: Audit committee members, general counsel, corporate secretaries, directors of corporate governance, tax executives, audit executives, heads of governance and portfolio managers of institutional investors.
Speakers
Nicolas Grabar
Partner
Cleary Gottlieb Steen & Hamilton LLP

Overview

Practice focuses on international capital markets and securities regulation and on the representation of large reporting companies. Mr. Grabar plays a primary role in the firm's work for clients including leading Mexican...Full Bio

Saul Rosen
Senior Tax Counsel and Managing Director
Citigroup Inc.

Saul M. Rosen is currently Senior Tax Counsel and Managing Director at Citigroup with a focus on Tax Policy. He had headed up tax departments in the financial industry from 1979 until February 2012 when he stepped down from the position of Chief Tax officer of Citigroup.

Mr. Rosen g...Full Bio

J.F. Daniel Weyde
Partner
Cleary Gottlieb Steen & Hamilton LLP

J. F. Daniel Weyde is a partner with Cleary Gottlieb Steen & Hamilton LLP based in the Frankfurt Office.

Mr. Weyde's practice focuses on tax law, particularly on international tax law and business taxation, including the taxation of M&A transactions and corporate reorga...Full Bio

Yaron Reich (Moderator)
Partner
Cleary Gottlieb Steen & Hamilton LLP

Yaron Z. Reich is a partner at Cleary Gottlieb Steen & Hamilton LLP.

Mr. Reich's practice focuses on taxation and related matters, including the tax aspects of corporate acquisitions, restructurings, insolvencies and financing techniques. He has extensive experience in inte...Full Bio