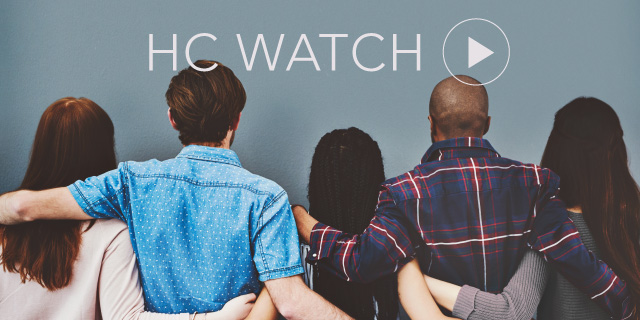 October 2013

16 October, 2013 | (01 hr)
Sign In to access this Webcast
What development opportunities prepare 21st Century Diversity and Inclusion Leaders? The Boot Camp for New D&I Leaders is a multifaceted learning experience based on The Conference Board's Competency Model for Diversity and Inclusion Practitioners and related research, such as our 2013 research report on Leveling the Playing Field for People with Disabilities.
In this Human Capital Watch, Boot Camp faculty and graduates, including a Chief Diversity Officer from Chubb and the Director of Culture, Diversity & Inclusion at Georgia
Institute of Technology, and our own Senior Researcher will discuss how learning and research are impacting next generation D&I leaders and improving their outcomes.
Speakers
Rebekah Steele
Senior Fellow, Human Capital & Program Director, Diversity & Inclusion Executives Council, and D&I Leadership Council
The Conference Board

Rebekah Steele is a Senior Fellow in Human Capital and Program Director, providing diversity & inclusion (D&I) expertise for The Conference Board. Rebekah supports a broad spectrum of D&I strategies for the D&I Institute, leads the D&I Executives and D&I Leadership Council...Full Bio

Jennifer Bustamante, PhD
Workforce and Consumer Insights Specialist

Dr. Jennifer Bustamante was a senior researcher within The Conference Board (TCB) human capital practice. With over a decade of experience in the field of organizational behavior, she lead research efforts in the areas of diversity and inclusion, workforce demographics, employee engagement, leade...Full Bio

Trevor Gandy
Senior Vice-President and Chief Diversity Officer
Chubb

As Chubb's Senior Vice-President and Chief Diversity Officer, Trevor Gandy reports to the company's Chairman and is responsible for developing and implementing a diversity strategy that fosters innovation and market leadership. He works closely with Chubb's senior leadersh...Full Bio

Cheryl Cofield, JD
Director of Culture, Diversity & Inclusion
Georgia Institute of Technology

Cheryl Cofield is the Director of Culture, Diversity & Inclusion for the Georgia Institute of Technology where she oversees cultural transformation and staff diversity and inclusion efforts.

Prior to joining Georgia Tech, she served as the Director of Employment Comp...Full Bio