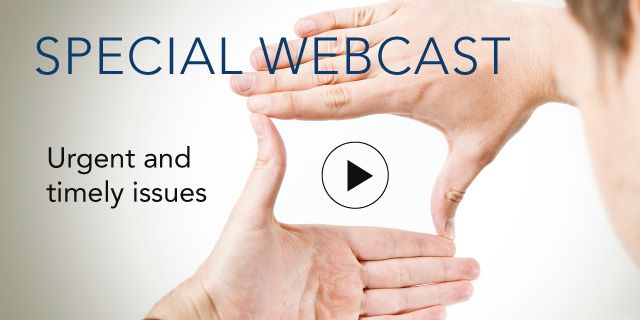 Supplier Collaboration in the Cloud

11 December, 2012 | (01 hr)
Sign In to access this Webcast
Supplier collaboration is vital to position key suppliers as an extension of the organization. Partial outsourcing of the supply chain over a period of time has made it increasingly difficult for some organizations to maintain control over the ecosystem. In the past, when most production was performed within the enterprise, managers had good visibility into production and the short-term flexibility to deal with supply chain challenges. Now however, they require the development of a trustworthy relationship with partners, a communications infrastructure capable of supporting secure information transfer, and means to increase visibility and regain control.
Supplier collaboration in the Cloud is the communication vehicle for transactions between the supply chain processes, systems and partners. It eliminates printing, mailing, emailing and faxing of purchase orders and future demand reports, and reduces conversations around these transactions. It provides partners in the ecosystem with a mechanism to collaborate without the need to invest in substantial infrastructure set-up costs. A service provider may develop a platform and make it available to members on a pay-per-use model. Aside from the benefit of not having to invest in the infrastructure upfront, cloud based applications also offer the capability to access distributed information.
This webcast will focus on the benefits of supplier collaboration, including the ability to reduce inventory, increase manufacturing schedule adherence, and gain sourcing leverage through combining spend across facilities. The webcast will also explore how working more collaboratively with key remote suppliers can enable the organization to make faster, better decisions.
Speakers
Dr. Vipin Suri
Program Director, Asia Supply Chain Management Council
The Conference Board
Managing Director, Shared Services International Inc.

Dr. Vipin Suri is the Shared Services Expert with SGS Ltd. in China and the Managing Director of Shared Services International. As a management consultant for over 14 years, Vipin has successfully assisted a number of companies in the Asia-Pacific Region, North America, India, Europe and Australi...Full Bio