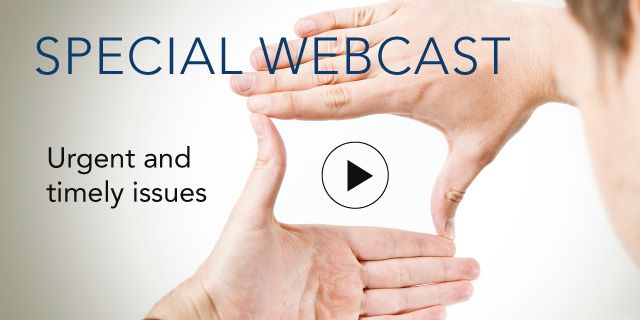 Global Process Ownership and Management

20 November, 2012 | (01 hr)
Sign In to access this Webcast
Global process ownership, which means end-to-end process ownership that starts within the organization and then spreads across functions, is a critical goal for mature service-delivery organizations.
Efforts that seek to build, manage, operate, and improve horizontal processes that cut across functional lines can drive cost and performance improvements and speed the integration of technology. Many mature service-delivery organizations have been successful within functional silos but continue to look for truly cross-functional, global end-to-end processes.
This webcast will focus on driving process efficiencies, controls, and standards through cross-functional process design and ownership, cutting through functional silos, and fundamentally changing the functional organizational models. The webcast will also explore benchmarked, end-to-end leading practice processes and policies, pervasive automation and workflow, and intra- and inter-process innovation.
Speakers
Andrew Schoenmaekers
Director
Schoenmaekers Pty Ltd
Ex-Associate Director Services - Asia Pacific Financial Shared Services
Bristol-Myers Squibb Australia

Dr. Vipin Suri (Moderator)
Program Director, Asia Supply Chain Management Council
The Conference Board
Managing Director, Shared Services International Inc.

Dr. Vipin Suri is the Shared Services Expert with SGS Ltd. in China and the Managing Director of Shared Services International. As a management consultant for over 14 years, Vipin has successfully assisted a number of companies in the Asia-Pacific Region, North America, India, Europe and Australi...Full Bio