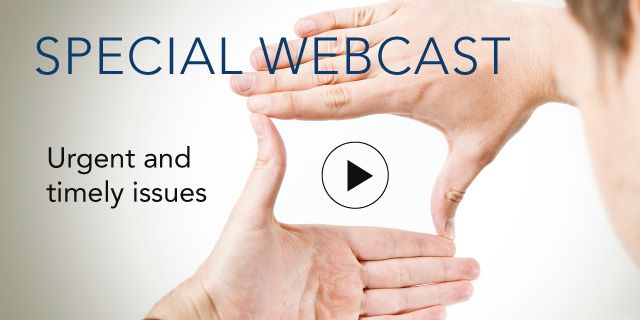 Compliance Challenges in Emerging Markets (China and India)

29 October, 2012 | (01 hr)
Sign In to access this Webcast
Compliance encompasses the observation of company policies, business conduct guidelines, and the law and legal system in the territories where business is conducted. Compliance is also about the promotion of integrity through detection and prevention. Business and compliance challenges and the risks associated with operations in emerging markets are critical.
Implementing a strong compliance program is central to the success of companies operating in emerging markets. Leadership and direction setting are always necessary for success, but the organization also requires a robust governance approach that incorporates the requirements of external markets as well as focusing internally.
This webcast will focus on the two giants of emerging markets, China and India, with the objective of helping functional and service staff with early detection of compliance challenges -- such as contractual provisions, the need for due diligence, and fraud -- and how to address these challenges and risks before they escalate. The webcast will also explore areas of compliance including employment regulations, customs, sales taxation, corporate laws, and financial and environmental regulations.
Panelist: Andrew Schoenmaekers, Director, Schoenmaekers Pty Ltd; former Associate Director Services, Asia Pacific Financial Shared Services, Bristol-Myers Squibb, Australia
Speakers
Andrew Schoenmaekers
Director
Schoenmaekers Pty Ltd
Ex-Associate Director Services - Asia Pacific Financial Shared Services
Bristol-Myers Squibb Australia

Dr. Vipin Suri (Moderator)
Program Director, Asia Supply Chain Management Council
The Conference Board
Managing Director, Shared Services International Inc.

Dr. Vipin Suri is the Shared Services Expert with SGS Ltd. in China and the Managing Director of Shared Services International. As a management consultant for over 14 years, Vipin has successfully assisted a number of companies in the Asia-Pacific Region, North America, India, Europe and Australi...Full Bio