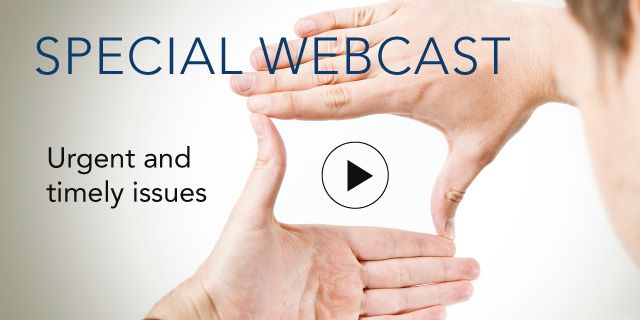 Social Media for Business Performance
Dead End or Open Road?
01 November, 2012 | (01 hr)
Sign In to access this Webcast
Skepticism with social software persists, in part, because social software evangelists are their own worst enemy. They have failed to effectively demonstrate and communicate how these tools can generate tangible business value and drive real operating benefits.
Early adopters of social collaboration tools have the potential to reap financial rewards and develop skills and experience that can help build a stronger competitive position over time. Social technology has unique capabilities to address current operating challenges and improve operating metrics. To capture this value, however, companies will need to more systematically assess the operating metrics that have the greatest potential to move the needle and then strategically deploy social software to ensure near-term performance impact with modest investment.
Join us for this webcast where we will address:
The coming Social Software backlash
Coping with an increasingly dynamic world
What's missing? A systemic link to metrics that matter
Case studies
Audience: Professionals responsible for social media, internal communications, business excellence, organizational effectiveness, quality, HR technology, or digital strategies
Speakers
Irene Sobol
Senior Manager, Institute for Sustainable Value Creation (ISVC)
The Conference Board

Irene Sobol is a Senior Manager, Institute for Sustainable Value Creation (ISVC). Prior to joining the ISVC team, Irene has led Research Working Groups at The Conference Board covering topics such as "Integrating Sustainability into your Core Business" and "Measuring the Impact ...Full Bio

Duleesha Kulasooriya
Head of Strategy and Research
Deloitte Center for the Edge

Duleesha Kulasooriya heads Strategy and Research for the Deloitte Center for the Edge – a Silicon Valley-based management research think tank exploring the edges of business and technology. Over the past few years he has explored how the world is changing in very dramatic ways as a result o...Full Bio

Kent Greenes (Moderator)
Senior Fellow, Human Capital and Program Director, Change & Transformation Council and Knowledge & Collaboration Council
The Conference Board

Kent A. Greenes is a Senior Fellow in Human Capital and Program Director at The Conference Board. He has worked internationally in a variety of executive, operations, technology and business renewal roles in the energy, engineering and consulting industries. He is recognized internationally as a ...Full Bio