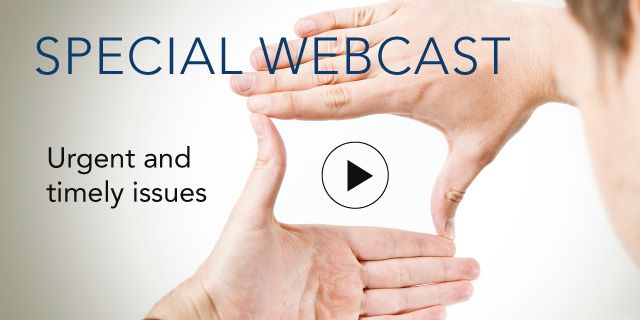 Book Discussion: Creating Innovators

11 October, 2012 | (01 hr)
Sign In to access this Webcast
To view the on demand recording of this webcast, please make sure to login to our website by using the sign in button on the right hand side of this page. You can also use this button to create a free account, which will grant you access to our entire book discussion series!
Join Annmarie Neal, Psy.D., Senior Fellow, Human Capital at The Conference Board, as she moderates our October Book Discussion webcast, featuring Tony Wagner, Ed.D., Innovation Education Fellow at the Technology & Entrepreneurship Center at Harvard University, and author of the new book, Creating Innovators: The Making of Young People Who Will Change The World.
In a time when information and basic education is becoming increasingly accessible worldwide, innovation has become even more critical to America's future, as well as the future of the planet. In Creating Innovators, Tony provides a roadmap for parents and educators to develop the capacities of students to become better innovators – a vital step in driving an innovation-based economy. Join us for this important discussion focusing on how parents and educators can help create tomorrow's change makers.
Please visit http://www.tonywagner.com for more information.
Audience: Human Capital professionals charged with strategic workforce planning, workforce readiness, diversity & inclusion, talent management, strategic human resources, employee engagement, leadership development or human capital analytics
Speakers
Tony Wagner, Ed.D.
Senior Fellow, Human Capital
The Conference Board

Tony Wagner is a Senior Fellow, Human Capital at The Conference Board. In this role, Wagner supports the Human Capital Practice which includes The Conference Board Human Capital ExchangeTM, research, conferences, webcasts and programs in a broad spectrum of human capital areas.

In additio...Full Bio

Annmarie Neal, Psy.D. (Moderator)
Senior Fellow, Human Capital
The Conference Board
Formerly Chief Talent Officer and V.P. for Cisco Systems, Inc.

Annmarie Neal is a Senior Fellow, Human Capital at The Conference Board. In this role, Neal supports the Human Capital Practice which includes The Conference Board Human Capital Exchange™, research, conferences, webcasts and programs in a broad spectrum of human capital areas.

In ad...Full Bio