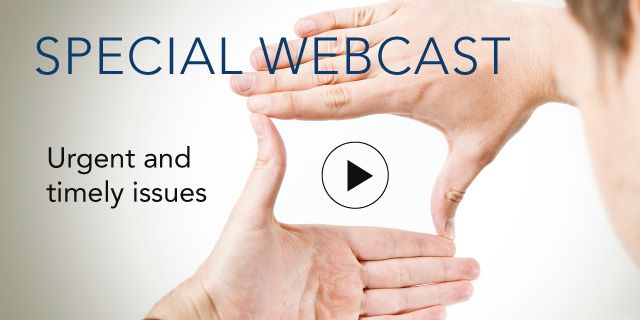 Talent Management: Demonstrating Business Impact
Proving Business Impact. Sustaining Momentum
14 February, 2013 | (01 hr)
Sign In to access this Webcast
Too many Talent Management programs start with high expectations but fail to sustain enthusiasm, especially away from the HR department. Failure to deliver on initial objectives is damaging to the organization, the leaders at the heart of the initiatives and not least the HR professionals charged with the program's success.

During this webcast we will discuss how to:
Discover the 5 secrets of sustainability
Understand the CEOs role in Talent Management
Be able to draw out a roadmap for success
Focus on measures that are most important and which the business understands.
Who should attend
HR and Talent Management professionals who want to develop their expertise in Talent Management impact and create sustainable programmes.

Pre-qualification to attend the webcast
Participants should have a working knowledge of Talent Management practices to obtain the most value from this webcast
Speakers
Simon Mitchell
General Manager UK & European Marketing Director
Development Dimensions International

Simon is responsible for developing and executing DDI's European marketing strategy through the UK, France, Germany, Poland and Russian operations. He is also a prime commentator in the UK business and HR media. He leads research projects across Europe to understand talent management trends...Full Bio

Luke Fitzpatrick (Moderator)
Business Development Manager, Councils
The Conference Board