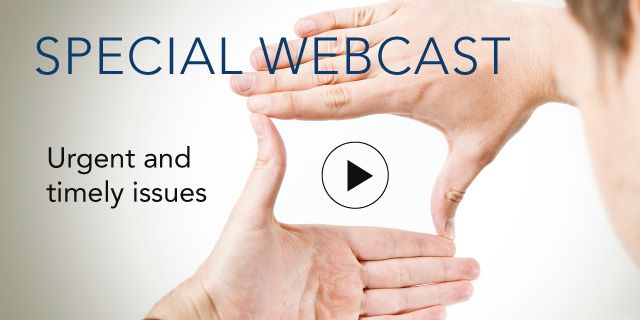 HR Operations – Key Challenges and Adding Value

08 October, 2012 | (01 hr)
Sign In to access this Webcast
In business today HR Operations form a key element in how a potential recruit/ customer/employee experiences HR; hence their efficiency and effectiveness are critical in the value equation of HR. HR Operations practices continue to evolve with business needs and service improvement opportunities. Highlighting key challenges raised by the US HR Operations council, and some of the ways these are being addressed, this webcast will enable you to: catch up on key developments in the area of HR Operations, understand the business impact, and enable you to consider how this may be relevant to your own business situation.
During this webcast we will address the following HR Operations challenges
Going Global
Access Channels - improving customer experience
Adapting to continuous business change
The webcast will also briefly oultine the benefits of joining The Conference Board Council on HR Operations in Europe. A unique opportunity to come together with peers from other large organizations to share experiences and insights, work collectively in solving each other's challenges, and explore new opportunities on the horizon.
For information on the council visit:
http://www.conference-board.org/councils/councildetail.cfm?councilid=344
Speakers
Tara Murphy
Council Director, Strategic Workforce Planning; HR Operations; Talent Acquisition Executives Councils
The Conference Board

Tara Murphy is the Council Director for HR Operations, Strategic Workforce Planning, Talent Acquisition Executives Councils in Europe, and previously ran The Conference Board's Global HR councils from the New York office. She has over 20 years business experience, of which 19 with Uni...Full Bio

Gerard Kells
Program Director, HR Operations Council I and II
The Conference Board

Gerard Kells is the Program Director for The Conference Board HR Operations Council I and II. He is a retired Senior Executive from Johnson & Johnson. His last position was Vice President, HR Operations and Technology. In this role, he led the organization that had responsib...Full Bio