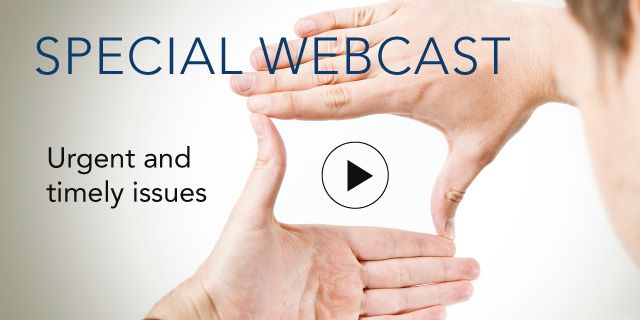 Book Discussion: Help Them Grow or Watch Them Go

21 September, 2012 | (01 hr)
Sign In to access this Webcast
To view the on demand recording of this webcast, please make sure to login to our website by using the sign in button on the right hand side of this page. You can also use this button to create a free account, which will grant you access to our entire book discussion series!
Join us for our September Book Discussion webcast: Help Them Grow or Watch Them Go, based upon the new book by Beverly Kaye and Julie Winkle Giulioni. Beverly Kaye is Founder and Co-CEO of Career Systems International, a provider of talent solutions that helps businesses maximize strategic engagement and the development and retention of key talent, while fostering a culture of support for both employers and managers.
Beverly Kaye is an internationally recognized authority on career issues, and retention & engagement in the workplace, and was named a "Legend" by the American Society for Training & Development (ASTD). Julie Winkle Giulioni is an award-winning instructional designer who leads DesignArounds, a bicoastal consulting and training firm. She works with organizations globally to develop and implement learning that works.
In their book, Help Them Grow or Watch Them Go, the authors provide readers with practical tips, guidelines, and strategies to help business leaders conduct critical and frequent conversations with employees about their career goals and options, and how to integrate these conversations seamlessly into the standard course of business. Kaye and Giulioni will share stories, experiences, and their unique perspectives based upon 30 years working with real managers and employees.
Moderated by Joseph Toto, Senior Fellow, Human Capital at The Conference Board, this webcast will provide powerful tools for any manager who wishes to drive positive results by increasing employee engagement, key talent retention, and work productivity.
Audience: Human Capital professionals charged with strategic workforce planning, workforce readiness, diversity & inclusion, talent management, strategic human resources, employee engagement, leadership development or human capital analytics
Speakers
Beverly Kaye
Senior Fellow, Human Capital
The Conference Board

Dr. Beverly Kaye is a Senior Fellow in Human Capital at The Conference Board and an internationally recognized authority on career issues, and retention & engagement in the workplace. She was recently honored with the "Distinguished Contribution" awar...Full Bio

Julie Winkle Giulioni
Instructional Designer/Co-Founder
DesignArounds

Julie has spent the past 25 years improving performance through learning. As co-founder and principal of DesignArounds, Julie leads multi-disciplinary teams that create award-winning electronic and instructor-led training.

A sought-after speaker and consultant, Julie is co-author of the A...Full Bio

Joseph Toto (Moderator)
Senior Fellow, Human Capital
The Conference Board

Joe Toto is a Senior Fellow, Human Capital at The Conference Board. In this role, Toto supports the Human Capital Practice which includes The Conference Board Human Capital Exchange™, research, conferences, webcasts and programs in a broad spectrum of human capital...Full Bio