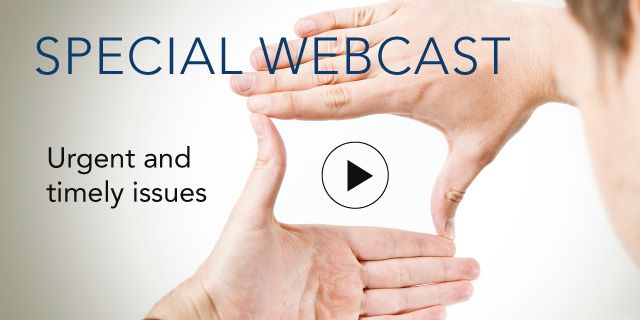 Tackling the Challenges of Developing Your Top Leaders

14 September, 2012 | (01 hr)
Sign In to access this Webcast
In every company, a handful of high-potential and senior executives will disproportionately impact the performance of the organization. They are the best, the brightest--and can be the most difficult to develop. Due to their histories of success and their visibility within the organization, this group tends to vet any professional development opportunity against hardline criteria of, "Does this have credibility? Is it a good use of my time? and, Will this yield practical business outcomes?"
Join us for a discussion of how American Express faces this challenge head-on, and how an increasing number of companies are innovating to fast-track "experience" as a resource to better develop their senior-most performers.
Audience: Executives responsible for Succession Management in their organizations with the majority coming from Human Resources, Leadership Development, Talent and Global Talent Management, Training and Development, Employee Development, and Diversity.
Speakers
David Reimer
CEO
Merryck & Co.

CEO and Managing Partner of Merryck & Co Americas, David Reimer is a recognized expert in the leadership development of the C-suite. A former operator himself, David brings a hands-on knowledge of leadership, strategy, operations, and mentoring to the subject of accelerating top executives&rs...Full Bio

Gabriella Giglio
Executive Vice President, HR
American Express Company

Gabriella first joined American Express in 1982 and has had a portfolio career with the Company, mainly in the Human Resource Department, but she has worked in Risk Management and Operations. With postings in Europe, Hong Kong and New York, Gabriella has had the opportunity to experience mu...Full Bio

Meg Gottemoeller (Moderator)
Senior Fellow, Human Capital
The Conference Board

Meg Gottemoeller is a Senior Fellow, Human Capital at The Conference Board. In this role, Meg supports the Human Capital Practice which includes The Conference Board Human Capital Exchange™, research, conferences, webcasts and programs in a broad spectrum of h...Full Bio