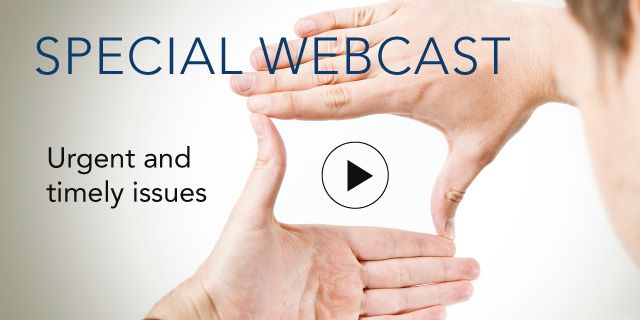 Book Discussion: All In

17 August, 2012 | (01 hr)
Sign In to access this Webcast
To view the on demand recording of this webcast, please make sure to login to our website by using the sign in button on the right hand side of this page. You can also use this button to create a free account, which will grant you access to our entire book discussion series!
Join us for our August book discussion webcast, featuring Chester Elton, coauthor of The New York Times bestsellers, The Carrot Principle and The Orange Revolution, as he discusses his latest book, All In: How the Best Managers Create a Culture of Belief and Drive Big Results. Chester, along with coauthor, Adrian Gostick, recently partnered with Towers Watson to perform a groundbreaking 300,000-person study. The study, conducted during the gravest period of the recession, examines the role culture plays within some of the most high-performing organizations.
The study revealed that today's high-performance companies possess a unique culture in which employees believe in their leaders, as well as the organization's overall mission, values, and goals – creating an atmosphere where staff members are not only engaged, but also enabled and energized. This situation has led to astonishing results, as the companies who exhibit high employee engagement are earning average annual operating revenues three times higher than organizations lacking positive culture.
Based on this breakthrough research, All In reveals a simple, 7-step road map that managers can use to build a high-achieving culture within their own teams. David Lange, Senior Fellow, Human Capital at The Conference Board, will moderate this important discussion for anyone looking to attain a high-energy culture within their own organization.
Audience: Human Capital professionals charged with leadership development, strategic workforce planning, workforce readiness, diversity & inclusion, talent management, strategic human resources, employee engagement, or human capital analytics would benefit from this webcast.
Speakers
Chester Elton
Author and Co-Founder
The Culture Works

Chester Elton is the acclaimed author of the New York Times bestseller The Carrot Principle and The Orange Revolution.

Called the "apostle of appreciation," by The Globe and Mail, Canada's largest newspaper and "creative and refr...Full Bio

David Lange (Moderator)
Senior Fellow, Human Capital
The Conference Board

David Lange is a Senior Fellow, Human Capital at The Conference Board. In this role, David supports the Human Capital Practice which includes The Conference Board Human Capital Exchange™, research, conferences, webcasts and programs in a broad spectrum of human cap...Full Bio