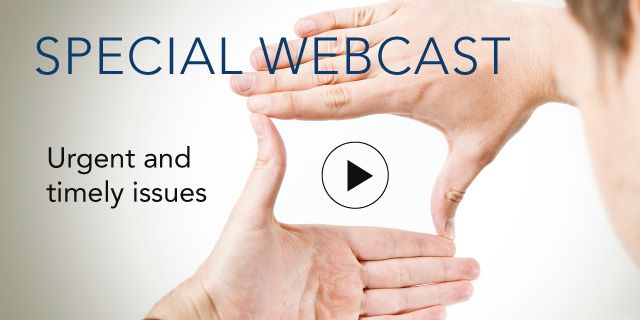 Your High-Potential Leaders: Tell or Don't Tell?

16 August, 2012 | (01 hr)
Sign In to access this Webcast
Do you tell individuals at your organization that they are designated as high-potential leaders? Whether to inform nominees of their high-potential status is a difficult question. Some organizations hold back, fearing egos will take over, people will stop trying to prove their worth, and start acting entitled. Others argue that transparency is critical to organization success. To tell or not tell is one of the first questions people ask when they're developing their high-potential strategy.
Join us for a discussion moderated by The Conference Board where you will:
Explore benefits and risks of informing high-potential leaders of their status
Hear the research behind the recommended approach
Learn guidelines and best practices to communicate with your high-potential leaders
Audience: Executives responsible for succession management in their organizations with the majority coming from human resources, leadership development, talent and global talent management, training and development, and employee development
Speakers
Dawn L. Baker
High Potential Program Director, Human Capital Planning and Development
Dow Chemical

Dawn Baker manages Dow's High Potential leadership development programs as part of the Human Capital Planning & Development (HCPD) team. Dow is a diversified chemical company that combines the power of science and technology with the Human Element to constantly improve what is essential...Full Bio

Cori Hill
Global Director, High Potential Development
PDI Ninth House

Claudia "Cori" Hill is the creator of Active Leader, the simulation-based leadership development approach that has grown to be the single most frequently delivered and globally accepted learning program at PDI Ninth House. Cori came to PDI Ninth House in 1998 from Northwest Airlines w...Full Bio

Rene Carew, Ed.D. (Moderator)
Program Director, The Executive Coaching Conference
The Conference Board

Dr. Rene Carew is Program Director for The Conference Board Executive Coaching Conference. For several years she was also the Program Director for the Succession Management Conference. Rene has been an Organization Development Consultant, working with profit and not-for-profit organizations...Full Bio