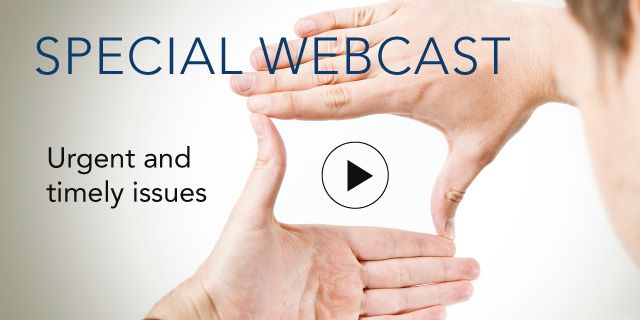 Book Discussion: Calculating Success

17 July, 2012 | (01 hr)
Sign In to access this Webcast
To view the on demand recording of this webcast, please make sure to login to our website by using the sign in button on the right hand side of this page. You can also use this button to create a free account, which will grant you access to our entire book discussion series!
Please join us for an encore presentation of the book discussion webcast, Calculating Success: How the New Workplace Analytics Will Revitalize Your Organization, featuring coauthors, Eric Lesser, Research Director and North American Leader of IBM Institute for Business Value, and Carl C. Hoffmann, Founder of Human Capital Management and Performance LLC.
Recent research reveals that executives often fail to analyze critical data about their workforce or understand the true impact of their decisions on their company's processes and people. Calculating Success presents a six-step framework for using human capital analytics to gain a more sustainable, systematic approach to talent management. Companies that develop this capability can make smarter strategic decisions, increase employee engagement, and measurably improve performance.
Mary Young, Principal Researcher of Human Capital at The Conference Board, will moderate a discussion about the challenges and pay-offs of using human capital analytics and strategic workforce planning to compete more effectively in the marketplace.
Audience: Human Capital professionals charged with leadership development, strategic workforce planning, workforce readiness, diversity & inclusion, talent management, strategic human resources, employee engagement or human capital analytics would benefit from this webcast.
Speakers
Eric Lesser
Research Director and North American Leader
IBM Institute for Business Value

Eric Lesser is the Research Director and North American Leader for the IBM Institute for Business Value (IBV). He leads a global team of over 50 professionals responsible for driving IBM's research and thought leadership across a range of industry and cross-industry topics. In addition to s...Full Bio

Carl C. Hoffmann
Program Director, Human Capital Analytics Council
The Conference Board

Carl Hoffman, PhD is the program director for the Human Capital Analytics Council at The Conference Board.

Hoffmann has been engaged for more than 30 years in helping companies around the world meet the challenges of formulating and implementing effective human resource s...Full Bio