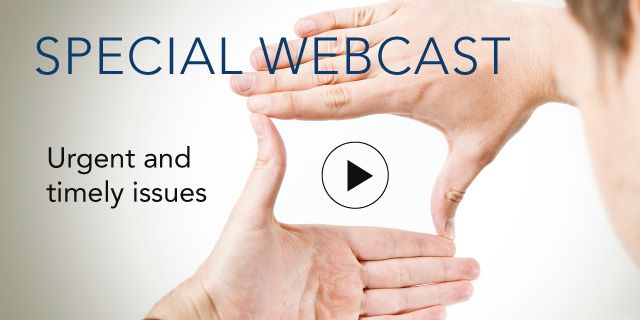 Using the Arts to Promote Diversity and Inclusion

19 June, 2012 | (01 hr)
Sign In to access this Webcast
Today's workforce is diverse in every way. Employees come from many backgrounds that cross ethnic, generational and economic lines. Through exhibitions, performances, and workshops, the arts provide opportunities for employees to grapple with workplace concerns and become more familiar with their coworkers in the next cubicle or around the world. Employers will provide examples of how using the arts as a new tool brings their diversity and inclusion programs to new levels.
In viewing, participants will:
Gain insights from best practice companies.

Hear how the arts can bridge diversity concerns in the workplace.

Learn how the arts can help with diversity and inclusion recruitment.
Audience: D&I professionals; HR executives; those interested in community involvement or corporate philanthropy
Speakers
Michael Newman
Vice President
Travelers Foundation

As Vice President of the Travelers Foundation, Mike gives direction to the charitable contributions arm of the company and its foundation. Previously, he was Manager of North American Field Operation where he developed the capacity of field offices to implement the company's community...Full Bio

Tony Branfort
IT Director
Travelers Insurance

Tony Branfort is an IT Director at Travelers Insurance. He began at Travelers in 1997 as a developer and has worked in various capacities leading numerous initiatives throughout business and IT with current responsibilities dedicated to business intelligence infrastructure. He is a member and pas...Full Bio

Glenn Winfree
Performance Consultant
Aetna

Glenn Winfree is a gifted speaker and trainer with a passion for people and over 20 years experience in corporate America. He inspires people to dig deep inside themselves to bring out their personal best. Glenn connects with his audience by delivering entertaining and high-impact presentations a...Full Bio

Margie Reese (Moderator)
Board Member
Americans for the Arts

During her 30-year career as an arts management professional, Margie lead a broad range of large-scale projects in West Africa, Los Angeles, and Dallas in addition to consulting across the United States. Margie has contributed to public policy development in areas of public participation in the a...Full Bio