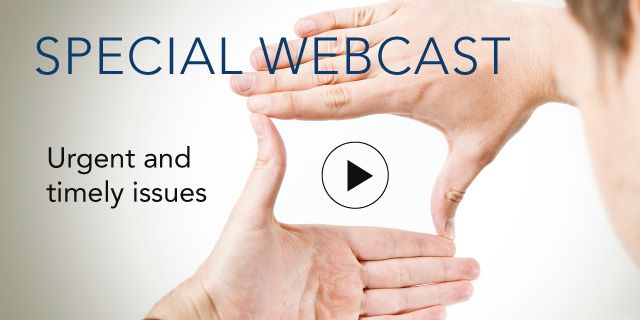 Talent Shortages in the Global and U.S. Labor Market

21 June, 2012 | (01 hr)
Sign In to access this Webcast
Using recent research from The Conference Board and the McKinsey
Global Institute (MGI) this webcast will present new and important insights on
evolving talent shortages in the global and U.S. labor markets.
How the global labor supply develops over the coming decades—the
number of workers who will be added and the skills that they bring—will have a
large impact on the global economy. To address this question, the MGI seeks to
provide a picture of the evolving labor market. MGI finds that, based on
current trends, there are potentially serious gaps in the supply of workers with
the skills that will be needed to drive 21st century industries, and a growing
surplus of workers with more limited skills—both in advanced and developing
economies. Avoiding these imbalances, will require an unprecedented commitment
to education and training.
In the U.S. as the economy continues to grow and the large cohorts
of baby boomers are retiring, talent shortage is becoming an important topic
for many employers in the U.S. In this webcast we will describe the magnitude
of the problem, in what locations and occupations it is more visible, and the
outlook for the next decade.

In viewing, participants will:
Learn about talent shortages in general
View the results by geography, skill, and occupation
Improve their ability to deal with problems in their own company
Audience: Strategic Workforce planning, General HR Recruiters, Economists, and Labor market analysts
Speakers
Richard Dobbs
Director
McKinsey Global Institute

Richard Dobbs is a director of the McKinsey Global Institute (MGI), McKinsey's business and economics research arm, and a director (senior partner) of McKinsey based in Seoul.

From 2004 to 2009, Richard co-led McKinsey's Corporate Finance Practice, where he was also responsible for resear...Full Bio

Gad Levanon, PhD (Moderator)
Vice President, Labor Markets
The Conference Board

Gad Levanon is Vice President, Labor Markets for The Conference Board, where he oversees the labor market, US forecasting, and Help Wanted OnLine© programs. His research focuses on trends in US and global labor markets, the US economy, and forecasting using economic ind...Full Bio