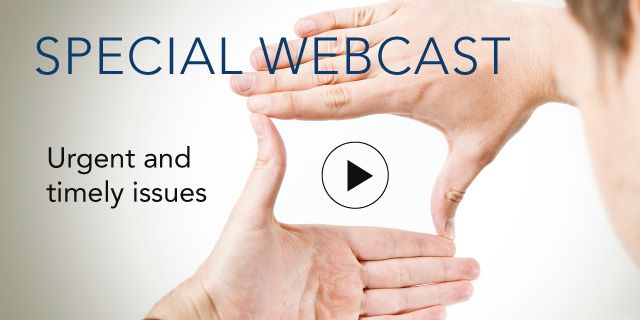 Managing Stakeholders In The Age Of New Media

10 May, 2012 | (01 hr)
Sign In to access this Webcast
Professor Mark Lee Hunter and his colleagues Luk N. Van Wassenhove and Maria Besiou have identified a powerful sector of media that is controlled by stakeholders with the purpose of influencing other stakeholders and organizations (like governments or firms). He will share the reasons why stakeholder media matter to firms and why they are not identical to "social media" – though ironically, they are more influential in many cases.
Professor Hunter and his colleagues are currently on predictive models relating to stakeholder media processes and effects to develop frameworks and templates to further understand their underlying mechanisms and to therefore drive actionable strategies and tactics.
The Conference Board has published research relevant to the webcast, which can be accessed by clicking the following titles: 'Managing the Conversation', CEO Challenge Reflections: Social Media Goes to Work and Get Social: A Guide to Creating Your Company's Social Media Strategy.
Certainly, social media such as Facebook may be used by stakeholder groups. But the primary purpose of stakeholder media is not to make friends. Stakeholder media drive solutions to perceived issues.
Who should attend
Executives, Professionals and Specialists working in Corporate Communications, Public Relations, Digital Strategy, Corporate Branding, Social Media. Customer Engagement, Reputation Management and Corporate Social Responsibility roles and functions.
Speakers
Dr. Uwe G. Schulte
Leader, Global Sustainability Centre and Program Director
The Conference Board

Dr. Uwe G. Schulte is Leader, Global Sustainability Centre, and Program Director for the European Sustainability Council at The Conference Board.

Schulte was executive director of the INSEAD Social Innovation Centre and spent most of his professional career at Unilever. In his final role,...Full Bio

Prof. Mark Lee Hunter
Adjunct Professor and Senior Research Fellow
INSEAD Social Innovation Centre

Mark Lee Hunter is an Adjunct Professor and Senior Research Fellow at the INSEAD Social Innovation Centre, where he is a founding member of the Stakeholder Media Project.

His manual for investigative reporters, Story-Based Inquiry (UNESCO 2009), is the most widely-distributed reporting me...Full Bio