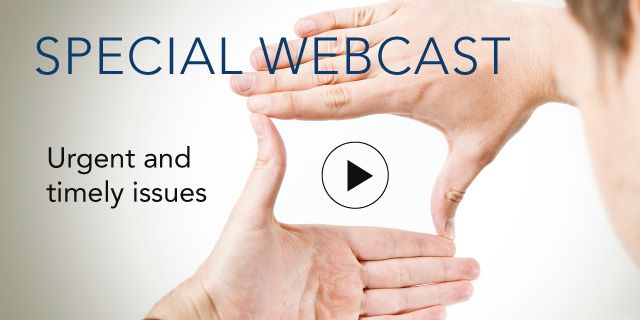 Emerging Markets: The Quest for Global Expansion

14 June, 2012 | (30 min)
Sign In to access this Webcast
The 2012 Conference Board CEO Challenge®— Voices from the Front Lines
In this new series of webcasts, we'll hear from corporate practitioners on the front lines of addressing the top-ranked challenges. Executives from across the enterprise will join lively discussions of what they believe will be the most critical strategies for meeting these challenges.
Global expansion is not a one-way street. Rich firms in emerging markets are hunting for strategic bargains around the world. Multinational firms from emerging market countries are struggling with the same issues as Western companies. Cultural differences; having an understanding of legal, union, compensation and pension issues; and keeping up with changing workforce and customer demographics in new markets are all contributors to the always-intensifying complexity of the global business environment. As a challenge, global expansion ties for third among Asian CEOs and fourth for Europeans. For U.S. CEOs, it ranked seventh.
Audience: Directors and executives who are looking to drive and implement Global Expansion plans through organic growth, partnerships, and acquisitions. Anyone who is looking to utilize existing products and come up with new and innovative ideas to grow in new markets.
Speakers
Peter Vrijsen
Corporate Vice President, Human Resources
Cargill, Incorporated

Peter Vrijsen joined Cargill in May 2007 as Corporate Vice President of Human Resources, leading Cargill's global human resources strategies.

Vrijsen's early career positions in human resources included working at Koninklijke DSM and Medtronic Europe in The Netherlands.&...Full Bio

Rebecca L. Ray, PhD (Moderator)
Executive Vice President, Human Capital
The Conference Board

Rebecca Ray is the Executive Vice President, Human Capital, at The Conference Board. She leads the US Human Capital Center and is responsible for member engagement and retention as well as the overall quality and continuing integration of all research and offerings across the human capital spectr...Full Bio