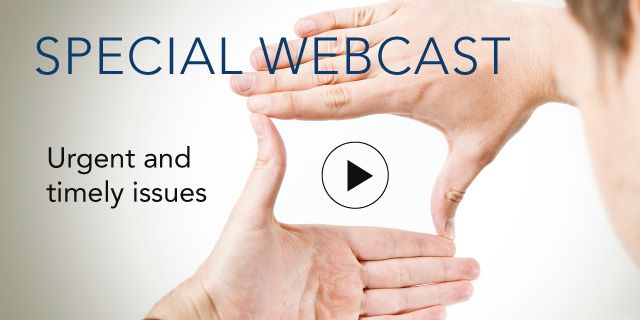 What Do CEOs Think About Human Capital?

25 May, 2012 | (30 min)
Sign In to access this Webcast
The 2012 Conference Board CEO Challenge®— Voices from the Front Lines
In this new series of webcasts, we'll hear from corporate practitioners on the front lines of addressing the top-ranked challenges. Executives from across the enterprise will join lively discussions of what they believe will be the most critical strategies for meeting these challenges.
Human Capital is not just about workers, their hours and their pay. It's about what people bring to the organization. Those who are succeeding in Human Capital management have a team of diverse, talented, engaged, passionate, and effective leaders. The top two strategies globally to meet the Human Capital challenge are to grow internally and improve leadership development programs. CEOs also indicated that it is important to provide proper employee training and development. CEOs in Asia think Human Capital is a higher-ranking challenge than their counterparts do in the United States and Europe. In India and China, CEOs rank Human Capital as their number one challenge, whereas in the United States, it is ranked fourth.
Audience: Executives and directors who are responsible for developing and implementing the company's human capital strategies. Managers in Talent Management, Leadership Development, Engagement, and HR should also attend.
Speakers
Paul McKinnon
Head of Human Resources
Citigroup

Paul joined Citi on February 1, 2008 with 25 years of experience in human resources management, consulting and education. As Head of Human Resources, he is responsible for all of human resources for Citigroup, and for all Talent Management programs. Prior to this role, he was Head of Talent Manag...Full Bio

Rebecca L. Ray, PhD (Moderator)
Executive Vice President, Human Capital
The Conference Board

Rebecca Ray is the Executive Vice President, Human Capital, at The Conference Board. She leads the US Human Capital Center and is responsible for member engagement and retention as well as the overall quality and continuing integration of all research and offerings across the human capital spectr...Full Bio